Treat Accessibly aims to encourage Canadians to adopt a curb-side trick or treating solution in 2020 and gives them the tools to do it. The campaign is rallying businesses, public sector and non-profits to come together to save Halloween and in the process create the largest single homeowners event to champion children with disabilities this Halloween.
Treat Accessibly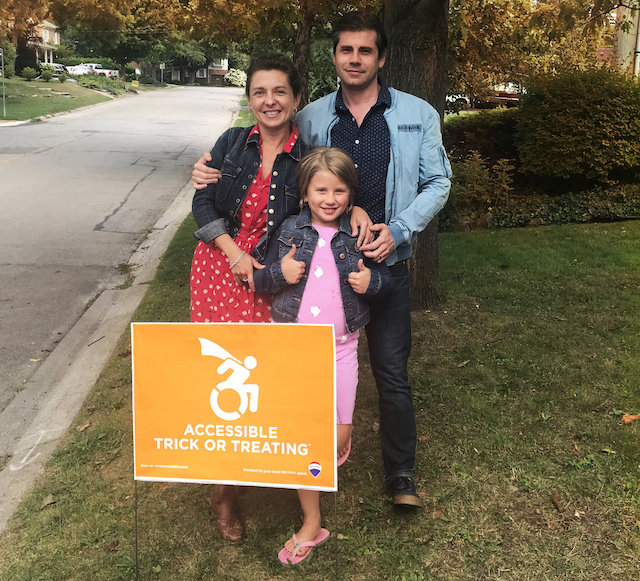 The movement began in 2017 at one home in Etobicoke, Ontario, with a single lawn sign designed by small business owner and father Rich Padulo, who set a precedent to promote accessibility awareness and adoption as a standard practice.
This year, Treat Accessibly has been in talks about Rich's approach to a Curb-Side Halloween Solution for all homes since March with the Ontario Ministry of Seniors and Accessibility. The mission is to promote a safe-social-distancing approach to governments across the country so kids don't have to lose something else they love.
"When I came across the movement that Rich had started, I knew I had to get involved" said Marco Pasqua, a 35-year-old Inspirational Speaker and Accessibility Consultant with Cerebral Palsy.
"When I was a kid, my sister [who is completely able-bodied] and I would travel our block in costume, however, every time we would get to a house that I'd want to show off my latest costume to, I was unable to due to the stairs or steep slopes up to the entrance that prevented my wheelchair from going to the front door to meet my neighbours. What Rich is doing is simply life changing and it's something I want to be a part of, especially to show my future child what an inclusive community truly looks like."
Last year's success coupled with this year's new social distancing practices have given the Treat Accessibly movement an added boost. Champions from all sectors have been supporting the program, including organizations representing the differently-abled community, such as the Rick Hansen Foundation, Easter Seals, Variety Village and more.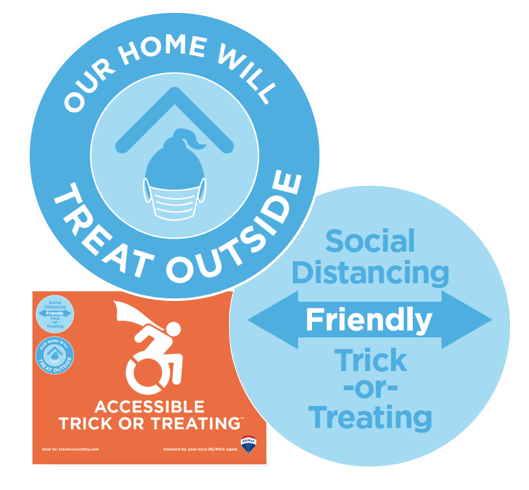 Rick Hansen Foundation CEO Doramy Ehling adds: "This initiative is a fantastic opportunity to teach youth about the importance of accessible and inclusive communities and how we can all be difference makers. We're proud to complement this years' event with Halloween specific RHF School Program lessons and activities."
With the support through awareness helped by provincial and municipal governments from coast to coast, Treat Accessibly aims to grow the movement again this year.
How You Can Get Involved
FREE Treat Accessibly signs will be available at participating Home Depot Canada locations across Canada starting mid-October and from participating RE/MAX agents.
You can also:
The free lawn signs and all the tips for Curb-Side Trick-or-Treating are also available at this online hub for everybody to see, use and print at their home.