They say great cooking come from the heart, and that's just one of many reasons why John and I always jump at the chance to feast on Chef Ned Bell's dishes. We did so recently when we were in the South Okanagan, paying a visit to the historic Naramata Inn where PR powerhouse Kate Colley and Chef Bell reimagined and reopened the iconic destination this summer. I hear there's nary a day that the dining room isn't full, and for good reason.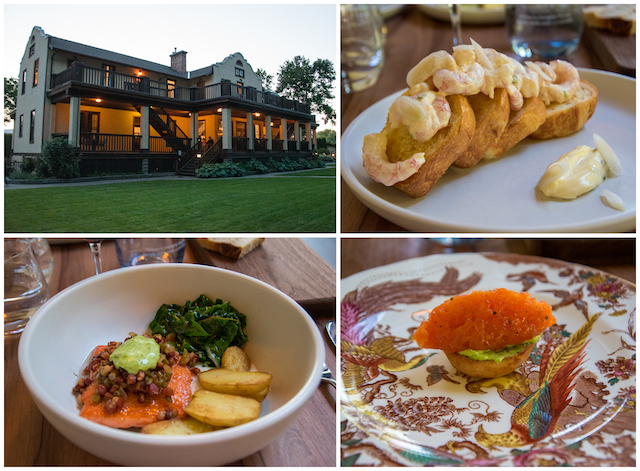 Located at the top of the Naramata Bench in the Okanagan Valley, the Inn's restaurant offers a thoughtful, creative and ambitious hyper-local menu, drawing on the talents of the region's farmers, artisans and producers. The wine program — led by Emily Walker — showcases the best of the Okanagan and beyond, while David Levesque's innovative cocktail list is as local at the food.
With a great location, great people and great support from local producers, it's the number one place you should add to your next Okanagan itinerary. Here's some of the latest news from the Naramata Inn:
Season of Culinary Events
With the fall harvest underway in the beautiful Okanagan Valley, the Restaurant at Naramata Inn is getting ready to celebrate this important time of year with a series of creative culinary events highlighting the region's producers: wineries and distilleries, cheesemakers and farmers, ranchers and fishers.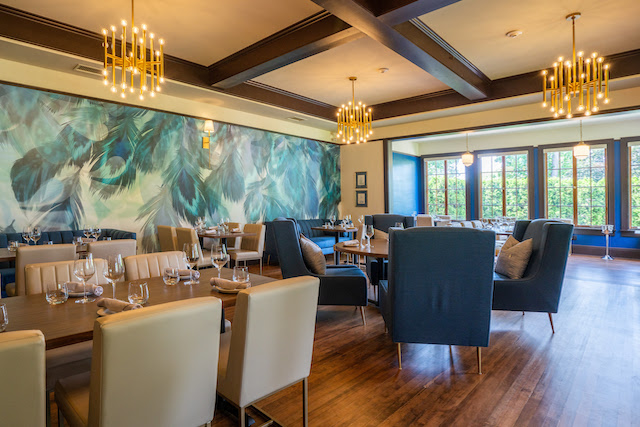 Each Friday night, starting on October 23rd, the Restaurant at Naramata Inn will host exclusive event. The inaugural dinner will see Chef Bell collaborate with Chef Scott Jaeger, formerly of The Pear Tree, and recent recipient of the Vancouver Magazine's 2020 Lifetime Achievement Award.
Subsequent events include a wine harvest dinner with three much-loved Okanagan and Similkameen wineries, guest chef dinners with both Chef Mike Robbins (AnnaLena, Vancouver) and Chef Derek Grey (Row Fourteen, Cawston), and a unique evening bringing together the wine and farm products from Naramata favourite, Bella Wines.
The series culminates on December 4th, with an event to usher in the holiday season, featuring large format wines and an indulgent feast. The full calendar can be found online here, and reservations can be made on OpenTable.
Join the Team
While the restaurant/hospitality industry is struggling in Vancouver and parts of the province, there are opportunities for those looking for work and willing to relocate. Naramata Inn is hiring seven experienced servers immediately and all positions for next year.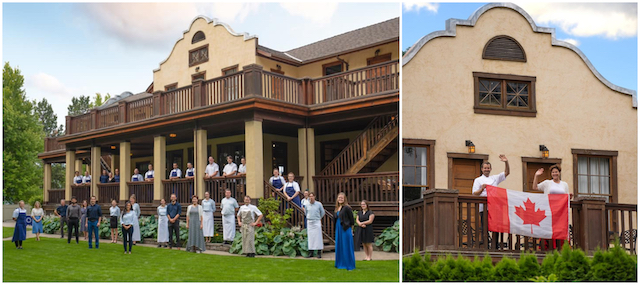 The Restaurant at Naramata Inn opened on June 29th (under the new ownership) and has been a hot ticket reservation since day one. Upstairs at the Inn, they offer 12 Mission-style guestrooms, giving them the opportunity to offer guests a complete "Naramatian" getaway experience. While summer was busy, fall and early winter look to be no different, which is why they're looking to add a number of experienced servers to their team.
If you've always dreamed of working among vineyards, orchards and farms, you're going to love Naramata. As one of only three communities in Canada to receive the Cittaslow designation, this is a place that truly believes in slowing down to appreciate local food, wine and the environment. Apply online here.
For more news and info, follow the Naramata Inn on Facebook.