Enjoy Halloween at the Gulf of Georgia Cannery (National Historic Site) in Steveston with The Haunted Sea this season. This fairy-tale reboot of the cannery's annual Halloween event is extended to a month-long installation for visitors of all ages to explore with safe distancing measures in place.
Halloween at the Gulf of Georgia Cannery
Follow the path into the darkest depths of the sea and come out a hero with new knowledge and tools to help save the ocean from death by plastic monsters.
Where: Gulf of Georgia Cannery (12138 Fourth Ave, Richmond)
When: Daily until November 8th, 10:00am to 5:00pm
Admission: Advance tickets not required. Adults $11.90, seniors $10.20, youth under 17 & Society members free. All discounts and passes will be accepted/honoured.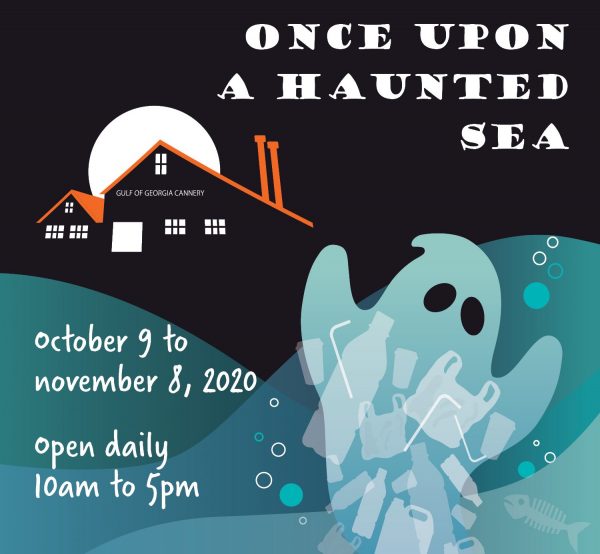 Masks are recommended and also dress warmly, the cannery is perched atop the Fraser River with no heating. Capacity will be limited to allow for physical distancing.
Built in 1894 in the historic village of Steveston, the Gulf of Georgia Cannery was once the largest building of its kind and the leading producer of canned salmon in British Columbia. Experience the stories of this place and its people through interactive exhibits, films, and guided tours on Canada's West Coast fishing industry.