Join Aunt Leah's Virtual Birthday Party Gala to come together during such an isolated time and support foster youth, moms, and babies who have been especially affected by the pandemic.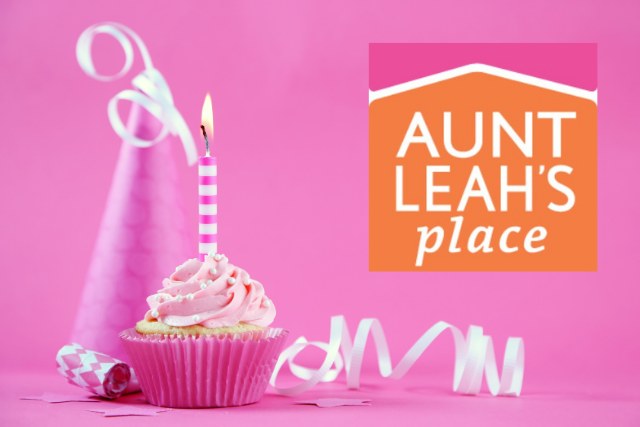 Aunt Leah's Virtual Birthday Party Gala
Where: Online
When: Thursday, October 22, 2020 from 7:00pm to 7:45pm
Register: Reserve your spot for free
Spend an evening with host and Executive Director, Sarah Stewart to learn more about how Aunt Leah's is rising to meet the needs of their young people during this challenging time. Hear their voices and stories and learn how you can help. Gifts raised at this event will provide housing, support, and personal kindness for the 350+ youth, children, and mothers who come to the society's doors each year.
All guests will receive a discount code for BeerVan delivery, a collective of small family owned Vancouver craft breweries and beverage producers when they register. Guests will also be automatically entered to win a variety of prizes.
Every year in British Columbia, approximately 1,000 foster children will reach their 19th Birthday and will age out of Government care.  For most of these young people there will be no celebration, no gifts, and no on-going support.  The journey ahead will be challenging and lonely. Last year 266 of these young people came through the doors of Aunt Leah's Place.
Why a Birthday Party?
The "Birthday Party Gala" — while not Aunt Leah's birthday — is Aunt Leah's way of recognizing and celebrating foster youth who age out of care at their 19th birthday. It is a symbolic event that points to social justice.  A gathering that reminds us of what parents do for their children on their birthdays and when they approach adulthood.
Follow Aunt Leah's on Facebook for more info and news about their Tree Lots this year.