Tonight the YWCA Women of Distinction Awards winners will be announced via a live online ceremony. Awards will be handed out (virtually) in fourteen categories, honouring amazing women in our community.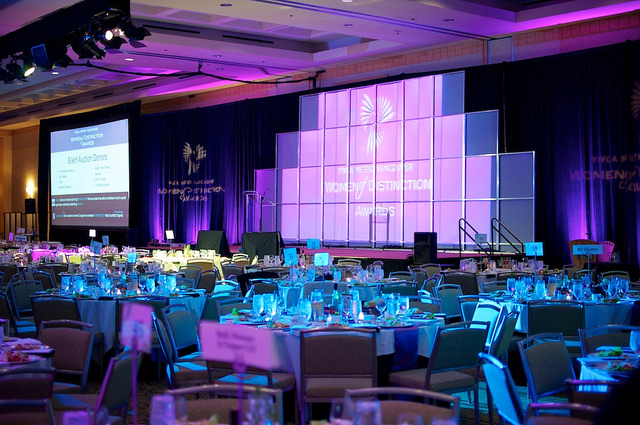 As social media sponsor, I am taking to Instagram to post live updates in my stories and I will also have some updates on Twitter, both using the tag #YWCAWODA. Check back here throughout the night for updates…
Women of Distinction Awards Winners
The evening begins with a chat with Dr Bonnie Henry, this year's Icon Award recipient. Previous recipients are May Brown (2018) and Kim Campbell (2019).
"One of my dear friends and mentors won this award a number of years ago," Dr Henry says in her acceptance speech, referencing Dr Sheela Basrur who won a Woman of Distinction Award in Toronto. "Having been through one of the most challenging times in the last few months, this is a tremendous honour. I want to remind you all to be kind, be calm, be safe."
Congratulations to the award recipients!
Outstanding Workplace: TELUS
Connecting the Community: Sharon Selby (Registered Clinical Counsellor and Founder of Toddler to Teen® Anxiety Solutions)
Environmental Sustainability: Meredith Adler (Executive Director of Student Energy)
Non-Profit: Mebrat Beyene (Executive Director of WISH Drop-In Centre Society)
Arts, Culture and Design: Beth Carter (Curator of Bill Reid Gallery of Northwest Coast Art)
Community Champion: Margaret Mubanda (Resource Social Worker, Ministry of Children and Family Development)
Research, the Sciences and Technology: Dr Megan Levings (Professor in the Faculty of Medicine at UBC and a Researcher at BC Children's Hospital Research Institute)
Education, Training and Development: Leonie Sandercock (Professor of Community and Regional Planning at UBC)
Entrepreneurship and Innovation: Teara Fraser ( Founder and CEO of Iskwew Air)
Health and Wellness: Dr Joelle Bradley (Hospitalist promoting better advance care and end-of-life planning at Royal Columbian Hospital)
Business and Professions: Cheryl Nelms ( General Manager, Project Delivery, Metro Vancouver)
Reconciliation in Action: Marion Buller (Provincial Court Judge in Metro Vancouver, established the first Indigenous Court in BC)
Reconciliation in Action Ally: Courtney Daws (Vice President, Governance and Policy at Castlemain Group)
Young Woman of Distinction: Michelle Kwok (Co-Founder and CEO of the Female Laboratory of Innovative Knowledge)
The evening has wrapped up and the live total so far was at $195,000 and the goal of the event was $200,000 – such incredible support. You can still make a donation here if you like to help reach the goal. Thank you for tuning in.
Nominations for the 2021 Women of Distinction Awards are open now!
YWCA Metro Vancouver is dedicated to achieving women's equality. Their mission is to touch lives and build better futures for women and their families through advocacy and integrated services that foster economic independence, wellness and equal opportunities.
Miss604 is a proud sponsor of the YWCA Women of Distinction Awards, since 2010.