The Portobello West Fall Market is coming up with a special outdoor – and free admission – edition of one of the city's most beloved shopping experiences. Shop with safety protocols in place from 25 local artists and designers, ranging from sustainable slow fashion, jewellery, art, home decor, skin care, kids, pets, spirits, and more!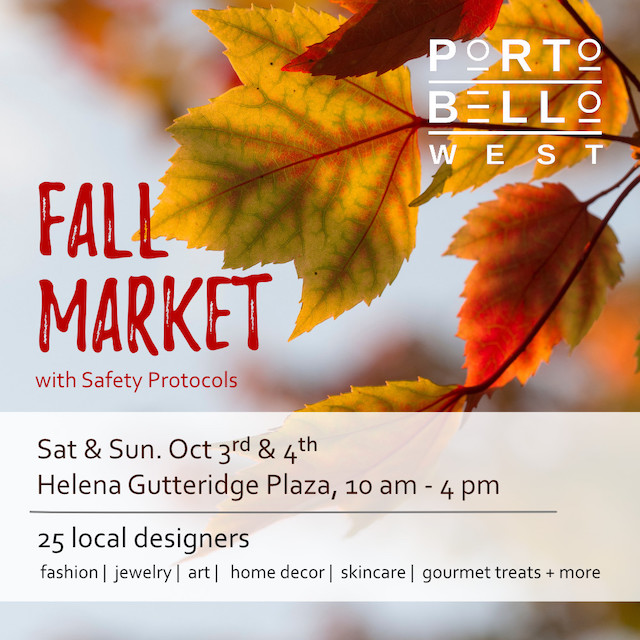 Portobello West Fall Market
Where: Helena Gutteridge Plaza (next to Vancouver City Hall at 453 W 12th Ave, Vancouver)
When: Saturday, October 3 and Sunday 4, 2020 from 10:00am to 4:00pm
Admission: FREE!
NaMi Vietnamese Food Truck will be onsite and the show will go on rain or shine. COVID safety protocols will be in place. This is your chance to shop from and support local vendors including:
Follow Portobello West on Facebook, Twitter and Instagram for the latest market updates, vendor news, and more. See you on October 3 &4 for the market of the season!
For over 12-years, Portobello West has sought and presented top-notch emerging and established local talent. Featuring up to 90-local artists and designers at a time, Portobello West's seasonal markets offers up a curated selection of locally designed fashion, art, home decor, gourmet treats, wine and spirits, and more. Their hope is to foster a sense of support and community for local creatives living and working here.