Fort Langley National Historic Site will be offering their highly-anticipated Grave Tales event this year in a modified capacity. Join expert storytellers for a two-hour program of spine-chilling stories, as you walk through the Fort Langley village at night.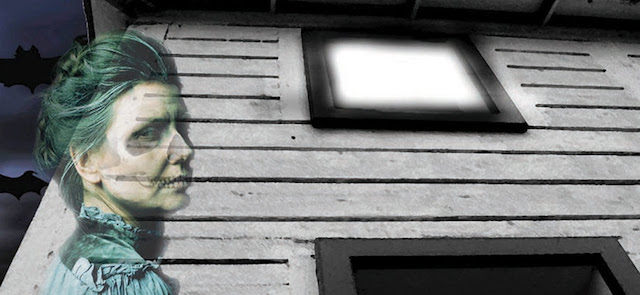 Grave Tales at Fort Langley
Tickets ($22) go on sale at 9:00am on Friday, September 25, 2020. This event sells out well in advance each year, be sure to book your tickets!
The program will run Thursdays to Sundays, October 8 to 30, 2020. Book for 7:00pm, 8:00pm or 9:00pm. There will be a maximum of ten people per tour. This event is for adults only, 18+.
Masks are mandatory for guests and physical distancing is to be maintained at all times. Grave Tales takes place outdoors so be sure to dress for the weather (and cemeteries).
Fort Langley National Historic site reopened in July with COVID safety protocols in place. Open daily from 10:00am to 5:0pm, you can climb the bastions and gallery, and peer through the entrances to several historic buildings. Parks Canada interpreters are on site at a few stations. Picnic areas and outdoor park areas are open.
Rising from the mist of the Fraser River, the palisades of Fort Langley stand tall. Inside the walls, rough-hewn timber buildings recreate the rugged 1800s. See where Hudson's Bay Company fur traders mingled with California gold prospectors and hear First Nations interpreters tell century-old tales.