Aurore Plavis is a local self-starter, with a lot of passion for eco-friendly and affordable clothing, that launched her small business Recreative Apparel in March of this year. I had the chance to chat with her about jumping in as an entrepreneur for the first time and what the inspiration was for launching her innovative product.
Eco-Friendly Active Wear from Recreative Apparel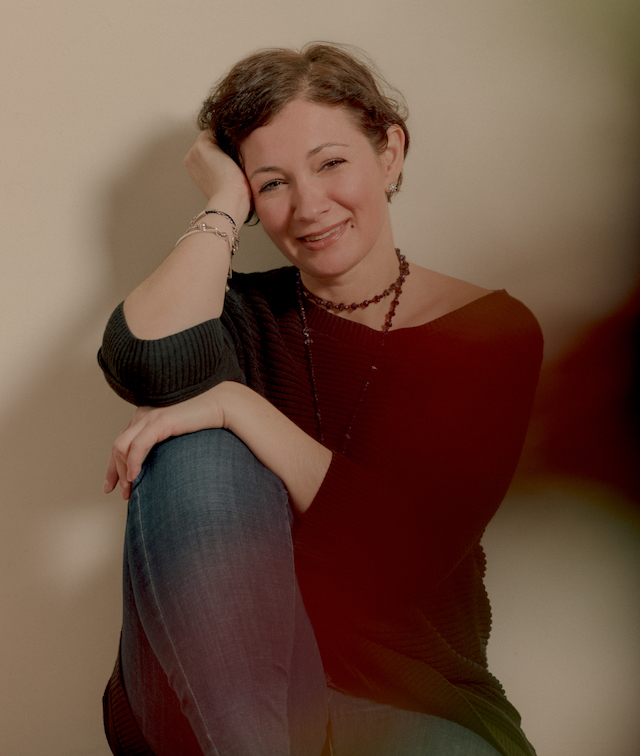 Aurore wants to show the big brands of world that if a one-woman business can include sustainable practices at every step of the garment production process; from design, sourcing, manufacturing, and even afterlife; surely they should do too.
With a passion for fashion and the environment, she wanted to reconcile both by manufacturing a product with little cost to the earth and its people.
"Growing up, I couldn't understand why global brands couldn't do better. And why did it have to take the 2013 Dhaka garment factory collapse for consumers to understand that a $10 organic cotton top comes at a price for someone somewhere down the supply chain? And why are global brands not held accountable for their whole supply chain in the first place?"
While researching a business idea, she knew she wanted to raise awareness about plastic pollution, more specifically disposable plastic.
"I discovered a fabric made of a recycled polyester (rPET)/spandex blend that has a high ratio of recycled fibres made from post-consumer water bottles. Using recycled materials doesn't just help save our oceans and land – it also does away with the need for raw materials that are involved in the production of traditional nylon (like crude oil). rPET uses less water and energy and emits less greenhouse gas than for virgin polyester. The rPET I use is Oeko-Tex certified (safe for people) and dyed with non-toxic dispersed dye. This fabric is perfect for activewear – it's durable, breathable, moisture-wicking, anti-bacterial, UV-protective, and pill-resistant. So it was a no brainer!"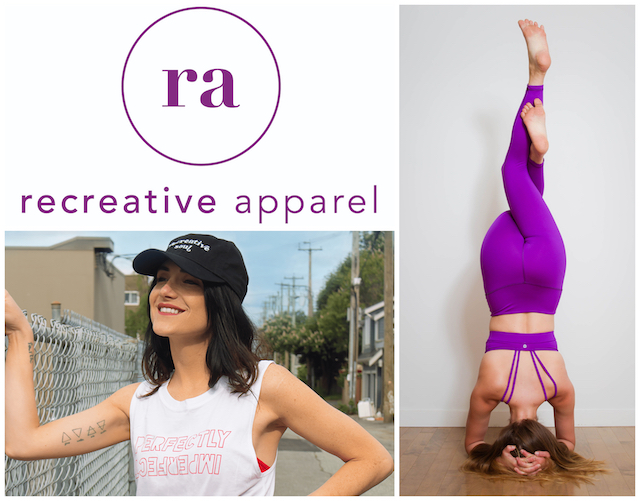 Aurore offers consumers an ethical and eco-friendly alternative to the big athleisure brands by making clothing for the active lady who cares for the earth and its people. Her target customer has her own sense of style and makes a statement by refusing to follow the 'trends'. "She doesn't care for fast-fashion and instead looks for investment pieces – timeless quality garments that she will cherish for a long time to come. She is a conscious consumer who support brands that she truly believes in."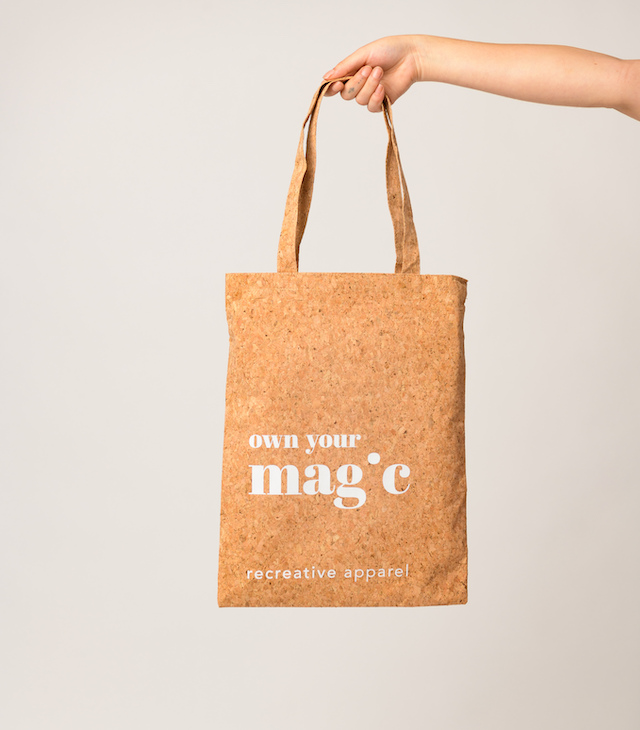 Recreative's mission is to offer a better alternative to the traditional linear business model (make, use, dispose).
"I want Recreative to become a fully circular business (make, use, return or recycle). This is what inspired our brand name, Recreative meaning "creating anew again and again". This is what keeps me going!"
This is the first round of production, featuring foundation pieces and bright vibrant colours that can stand out in a crowd and radiate beauty from the inside out. There are plans to expand the line in the future, with sales from the first round supporting the next.
Giveaway
I have a Recreative Apparel tote and t-shirt to give away! I asked Aurore what some of her basic, everyday sustainability tips are and she gave me some examples:
Carry a reusable bag wherever you go and let the cashier know you have one
When ordering a cocktail remind the server that you don't need a straw
Carry a reusable water bottle wherever you go
Most importantly, support local businesses. This not only reduces your carbon footprint but it also keeps wealth and jobs flowing within your community
To enter to win, share your everyday eco-friendly tips below in the comments to enter to win, or RT the following on Twitter for a bonus entry:

[clickToTweet tweet="RT to enter to win a prize pack from local eco-friendly activewear brand @recreativeaprl http://ow.ly/4Pdv50Bk6aR" quote=" Click to enter via Twitter" theme="style6″]

I will draw one winner at random from all entries at 12:00pm on Monday, September 14, 2020. UPDATE The winner is: Helena!