After launching on Canada Day to offer a bi-weekly COVID-safe drive-thru the Braid StrEAT Food Truck Experience will be extended through Halloween weekend.
Braid StrEAT Food Truck Experience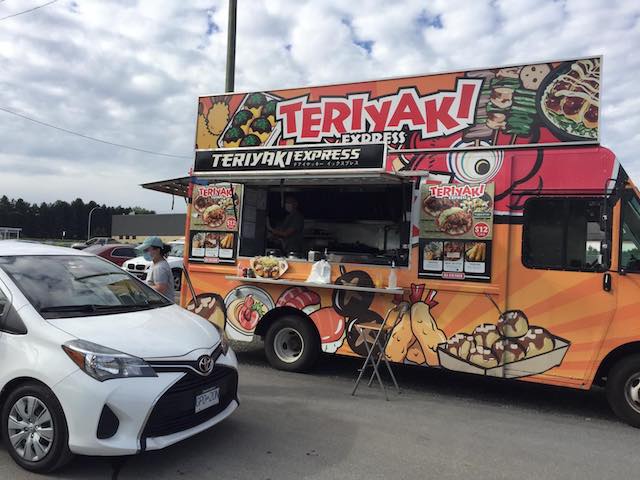 Location: #97 Braid Street, New Westminster (across from Braid Skytrain)
The extended dates are: September 19-20; October 3-4; October 17-18; October 31-November 1, 2020.
Order some Shave Ice from Juicy Green Express, perogies and sausage from Hunky Bill's, the Vanmonster Burger from B&B Burgers, boneless garlic ribs poutine from TLC Poutine, popcorn chicken from Steve O's, veggie falafel from G's Donairs, crepes, teriyaki, mac n cheese, mini donuts, corn dogs, and much more. Check the rotating food truck schedule here.
Produced by West Coast Pop Ups, the experience is run by a collective group of small businesses who have operated through the COVID pandemic by either sharing their revenue with other struggling businesses or with local charities.
Shop multiple food trucks, all positioned in a row, with a single payment at the end. This helps to protect the safety of the public, the businesses and event staff. Only debit and credit are accepted, no cash. Grab n' go walk-up purchases are now allowed.
Partial proceeds support the Royal Columbian Hospital Foundation, with $3,400 raised to date. Follow West Coast Pop Ups on Facebook for more info.