World Cerebral Palsy Day (October 6th) is a global movement of people with Cerebral Palsy ("CP") and their families, and the organizations that support them, in more than 60 countries. The BC for CP campaign brings the province together to support the Cerebral Palsy Association of BC ("CPABC") as some of the most iconic landmarks light up green for #WorldCPDay.
BC for CP Celebrates World Cerebral Palsy Day
Cerebral Palsy is the most common physical disability in childhood and is also one of the least understood.
Visit BC4CP.com to donate today.
The day is an opportunity to celebrate, raise awareness and take action to ensure that people with CP have the same rights, access and opportunity as anyone else in their communities.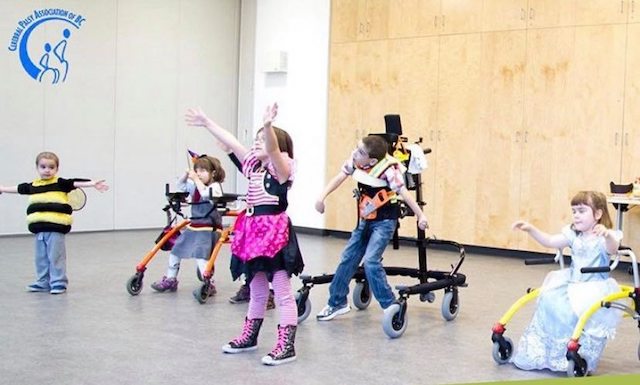 CP affects body movement and muscle coordination, is not hereditary nor contagious but is a life-long condition. Over 10,000 people in BC live with Cerebral Palsy. It is the number one physical disability in children, and while many adults with CP work and lead productive lives many are bound by therapy and equipment expenses that can be debilitating.
1 in 4 children with CP cannot talk
1 in 4 children cannot walk
1 in 2 have an intellectual disability
1 in 4 have epilepsy.
CP is a lifelong disability and there is no known cure.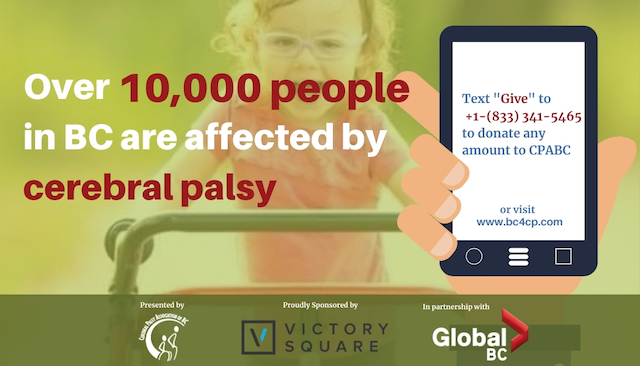 "We are delighted to partner with Global Television, Corus Radio network, and our social media influencers to celebrate our members, profile our achievements, raise much needed revenues to assist with our mission during COVID-19, and share the wonderful work our team provides and makes available to over 10,000 individuals across British Columbia," says Elizabeth Specht, Executive Director of CPABC.
"The need has never been greater for those persons with CP," says Howard Blank, Provincial Ambassador. "Cerebral palsy is the number one physical disability in children world-wide. Covid has resulted with many cancelled therapies, programs and medical appointments for British Columbians with CP" said Blank.
CPABC has a robust roster of 12 programs and services that support their community of over 1,000 individuals. From educational bursaries to recreational programs to support services. It's all covered for the recipient of the funds or the attendee of the program.
For more information, follow CPABC on Facebook, Instagram and Twitter. Visit BC4CP.com to donate today.
World CP Day in British Columbia has the support of Victory Square Technologies and Global BC.