This year's wild salmon celebration in BC is expanding this year, from a one day event to a weekend sustainable seafood feast across the province.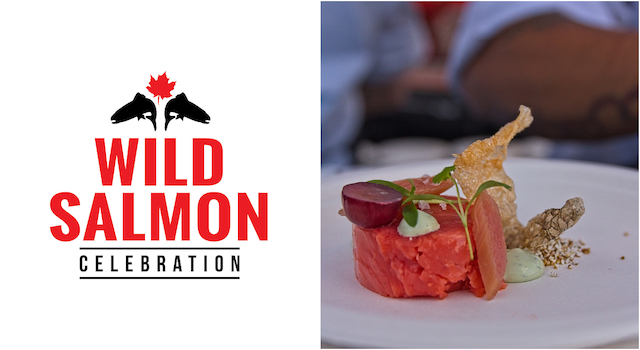 Wild Salmon Celebration in BC
When: Friday, August 21 to Sunday, August 23, 2020
Where: Various restaurants
Typically, the 200 in-person event takes place on one night in Vancouver but with COVID-19 event restrictions  the new format enables a multi-city celebration in support of sustainable fishing, local commercial fisher-people and a healthy, sustainable seafood choice.
The dishes, appetizer or entree, will only be available for the three-day long celebration with pricing set individually by each restaurant and have each individual chef adding their personal flair to their creations with wild salmon as the star. 
Some of the participating chefs and restaurants include: 
Angus An, Robert Belcham & Hamid Salimad, Popina Canteen (Vancouver)
Ned Bell & Stacy Johnston, Naramata Inn (Naramata) 
Bernard Casavant, O'Rourke Peak Cellars (Kelowna)
Welbert Choi, Forage (Vancouver)
Chris Klassen, The Courtney Room (Victoria)
Antonio Martin, Haven Ktichen & Bar (Langley)
Malindi Taylor, Fanny Boy Oysters (Vancouver)
Presented by Chefs' Table Society of BC ("CTS") and the BC Salmon Marketing Council ("BCSMC"). The salmon will be provided by Organic Ocean Seafood and Aero Trading Co. Ltd. and is being paid for by the BCSMC.