From the views at Nk'Mip Cellars and Moon Curser, to the Lakehouse at La Stella, Osoyoos is known for its amazing wineries — with 48 of them within about 30km. However, during my recent trip to the area known for Canada's Warmest Welcome I took a look at Osoyoos beyond the vines. Of course you're going to visit the fantastic tasting rooms anyway, which are open and ready to welcome you, so here are a few more things to add to your itinerary:
From Vancouver, Osoyoos is your gateway to the Okanagan from the south. From Highway 1 connect to Highway 3 (Hope/Princeton Highway) in Hope. This route travels through E.C. Manning Provincial Park and the Similkameen Valley towards Keremeos. Continue on Highway 3 to get to Osoyoos.
Osoyoos Beyond the Vines
Nk'Mip Desert Cultural Centre
Where: 1000 Rancher Creek Road, Osoyoos
When: Open Monday to Friday, 9:00am to 3:30pm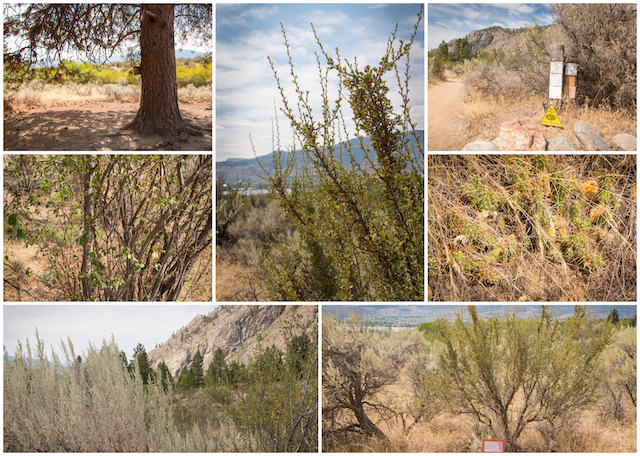 This state-of-the-art interpretive centre is an architectural marvel sensitively constructed into a hillside overlooking the valley. Watch an introductory movie when you first arrive then browse the galleries to learn more about the Osoyoos Indian Band and the history of the the Syilx-speaking people of the Okanagan. I recommend signing on for the full tour (guided walks at 9:30am and 10:00am daily) that will take your outside on an interpretive path where you can learn about Indigenous plant use, how the land was utilized, engineered, harvested, and more. I'll have a full post up soon about some of the plants I learned about including Antelope Brush, Black Cottonwood, and more.
Osoyoos Desert Model Railroad
Where: Buena Vista Industrial Park – 11611 115th St, Osoyoos
When: Monday to Friday 10:00am to 5:00pm, Saturdays from 12:00pm
It's the biggest little European railroad in Canada. For years I've heard from family and friends that this place is really cool and finally, I went and I can wholeheartedly agree. It's 4,000 square feet of a tiny European city with 1,900 houses and over 19,000 hand painted little people with model trains running all around. The meticulousness, the precision, the detail, the passion, this is such an incredible feat in terms of art and engineering. You could visit every time you're in town and you'll spot new details.
Above the Board Rentals
Where: 5815 Oleander Drive, Osoyoos
When: Every day, 8:00am to 8:00pm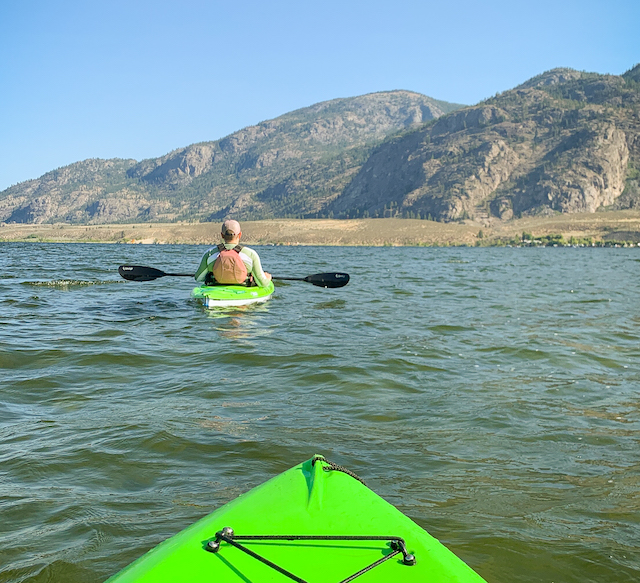 Paddle boards, canoes, kayaks, tours, lessons and more! Aside from the wineries the lake is the main attraction in Osoyoos. There are warm sandy beaches and amazing views from every angle. We rented kayaks and paddled around all morning, soaking up the South Okanagan sunshine. Ask ATB's staff for recommended routes and beaches where you can pull up to have a swim and take some photos.
Osoyoos is part of the South Okanagan region, which also includes Penticton, Naramata, Summerland, Peachland, Okanagan Falls, and Oliver. Follow Visit South Okanagan on Facebook and Instagram for your BC travel inspiration this season.