The third annual Fort Langley Jazz and Arts Festival goes online September 4-5, 2020, streaming on Instagram, Facebook, YouTube, and the festival's website.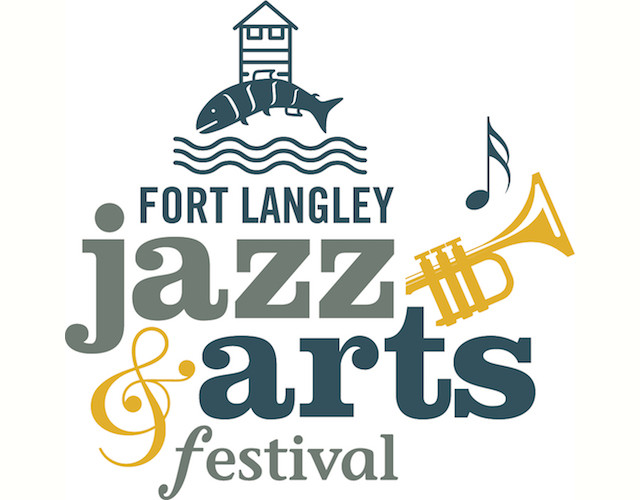 Fort Langley Jazz and Arts Festival
In addition to more than a dozen live-streamed and pre-recorded concert performances of world-class jazz, blues, gospel and soul acts, this year's festival includes a strolling Mardi Gras-style parade, a virtual art walk, a salsa dance party, live interactive hosting, and more.
Ticketed: All Star Blues Show
Friday, September 4th at 7:00pm. Tickets are $19.50, and a limited number of in-person tickets for $64.50 are available here.
Host Jim Byrnes welcomes blues-rocker Taylor James, Dalannah Gail Bowen and Tom Lavin & the Legendary Powder Blues, who will be performing a live-streamed ticketed concert.
Free: A Day of Music
This year's festival also features 11 performances featuring world-class jazz, blues, gospel and soul — all of them free to view on Saturday, September 5th.
Sister Jazz Orchestra: an 18-woman jazz ensemble showcasing Vancouver's most accomplished female musicians
Roma Jazz Ensemble: playing a mix of traditional Eastern European Folk, Classical, Swing and Contemporary Jazz
Up Close: a jazz fusion ensemble made up of graduate students of the Langley Fine Arts School
TLC Trio: the Turner-Lachance-Coon Trio creates music that is both adventurous and sublimely melodic
Christian Alexandrov Quartet: all about soul and R&B
Mike Allen Quartet in a Tribute to John Coltrane: featuring acclaimed Vancouver tenor saxophonist, Mike Allen, and pianist and composer, Miles Black
Alvin Brandon Trio: Festival's Rising Star recipient
Rooster Davis & Brad Shigeta Band: featuring New Orleans boogie woogie style piano
Jennifer Scott Trio: one of the finest jazz vocal improvisers in Canada
Laila Biali Trio: Juno award-winning singer-songwriter and pianist
Mazacote: a hard-hitting world Latin party band playing brass-soaked tropical dance beats.
Ticketed: Mimosa & Siobhan Walsh: Tribute to Aretha Franklin
This concert live-streams Saturday, September 5 at 7:00pm. Tickets are $19.50, and a limited number of in-person tickets for $49.50 are available here.
Vancouver quintet Mimosa — widely renowned for their stunning blend of jazz, Brazilian samba, cabaret and French '60s pop — open the show followed by powerhouse R&B vocalist Siobhan Walsh, who will perform A Tribute to the "Queen of Soul" Aretha Franklin.
View the full schedule online here.