Tourism Vancouver, in collaboration with the Yaletown BIA and other community partners, has launched of Dine OutSide – a first summer-time edition of Dine Out Vancouver Festival running August 21 to September 21, 2020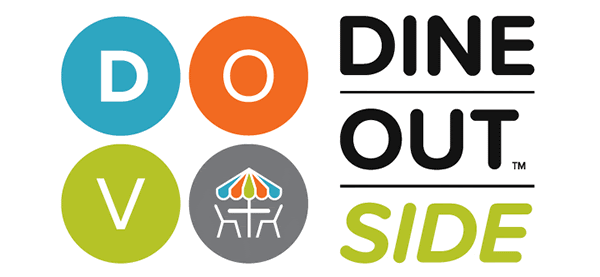 Dine OutSide Vancouver
Patio season is in full swing and Dine OutSide Vancouver can help you find the best spots and most refreshing menus in the city. The complete list of Dine OutSide's participating restaurants and their menus are now available here.
With over 160 dining options, there will be no shortage of ways to enjoy the summer sunshine in Vancouver. Prix fixe menus are available at $15, $25, $35 or $45 price points, as well as special promotional offers and picnic-to-go packs.
Travel with your taste buds through a variety of patios in Vancouver neighbourhoods including Downtown, Yaletown, Gastown, West End, Mount Pleasant, South Granville, West Broadway and Kitsilano.
Take in picturesque views while dining in Stanley Park or at a pop-up plaza with one of the 93 picnic-to-go offerings.
Take a break from home cooking and venture back to the city's exciting and varied international culinary scene. From west-coast fare to complex fusions of influences from Asia, you will find something to new to try every day of the four-week festival!
Dine OutSide: Yaletown

Book a time to visit the #WishYouWereHere green screen postcard at Bill Curtis Square in Yaletown from August 27th to 29th during the hours of 2:00pm to 6:00pm. You can strike a pose to create a vacation postcard in front of an iconic background for a chance to win a $50 gift card to a Yaletown restaurant.
Participating Yaletown restaurants include:
Banter Room
Bistro Sakana
Blenz Coffee
Brix & Mortar
DD Mau
Earls Kitchen + Bar & The Loft
Freshbowl
Grand Chinese Yaletown Restaurant
Milssam Tacorea
Minami Restaurant
OEB Breakfast Co.
Provence Marinaside
Robba da Matti
Saigon Xua
Sciué Italian Bakery
Caffé Sushi Maro
Tacofino
The Distillery Bar + Kitchen
The Flying Pig
Yaletown
Gelato Café
WildTale
Yaletown Brewing Company
Grab some takeout and head to David Lam Park (or Cooper's Park, Bill Curtis Square, or Helmcken Pop-Up Plaza) and enjoy what our local restaurants have to offer. For more info and contests, follow iYaletown on Instagram.