The following has been contributed by Steffani Cameron, who recently completed a 4-year worldwide adventure that she chronicled at FullNomad.com.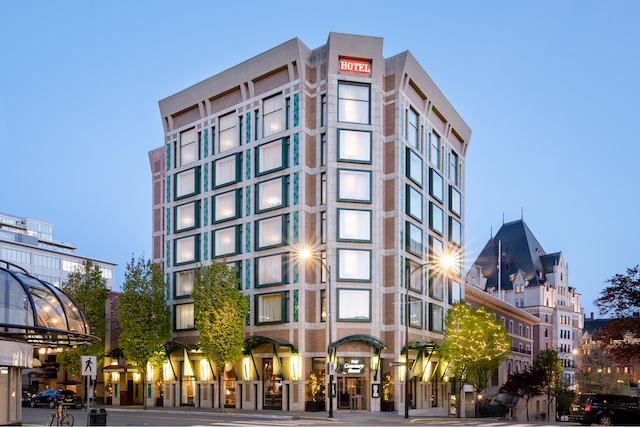 A Restful Stay at the Magnolia Hotel in Victoria
Morning is a time of freshness and hope, but when it's also check-out day at the Magnolia Hotel in Victoria, it's a little wistful and sad too. There's a reason – or dozens, really – why Magnolia gets voted in Canada's top hotels year after year after year. It's all about the service, the food, the generosity one gets when staying here.
Miss604 sent me as a roving reporter to experience the Magnolia and Victoria since I've just moved back to the Queen's city. Who am I to reject the offer of glorious relaxation? I've been to the Magnolia before, but this time was a one-a-lifetime kinda crazy, because it coincided with me having to go meet my movers who had hauled everything I own from Ottawa to what will be a whole new life here in Victoria for me – a return to where I think of as home.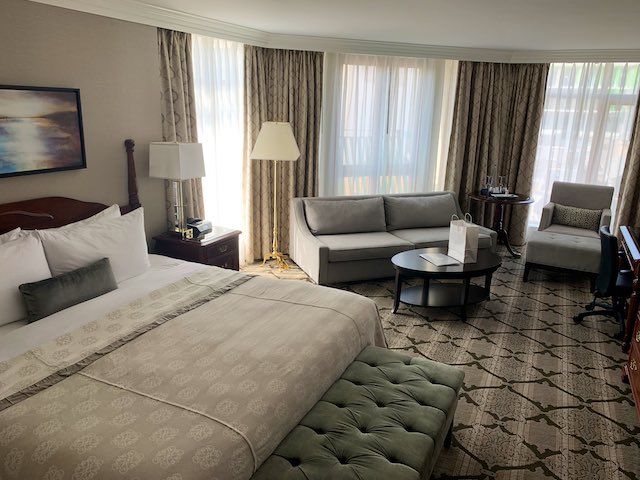 And it's also a little crazier because we're living in a pandemic. That means there are trademark Magnolia services they can't offer – like pillow and turn-down services, or preparing a bubble bath, or housekeeping during your stay. But that's an industry-wide reality and it's what protects the employees from the risks of serving the public at this time.
Still, the level of detail that makes Magnolia so special are all there. Those details are what makes the difference between staying at your usual hotels versus choosing a "boutique" hotel experience. And the Magnolia isn't just a boutique hotel – it's the top-rated hotel in all of Canada on TripAdvisor.
When it comes to where to stay on holidays, there are different places suites for all kinds of folks. If you want a resort-style stay with swimming and lounging, this isn't the hotel for you. But if you're like me, and you just love a comfortable room, great bathtub, and fantastic restaurants around the corner, then an urban hideaway like the Magnolia Hotel is what you're after.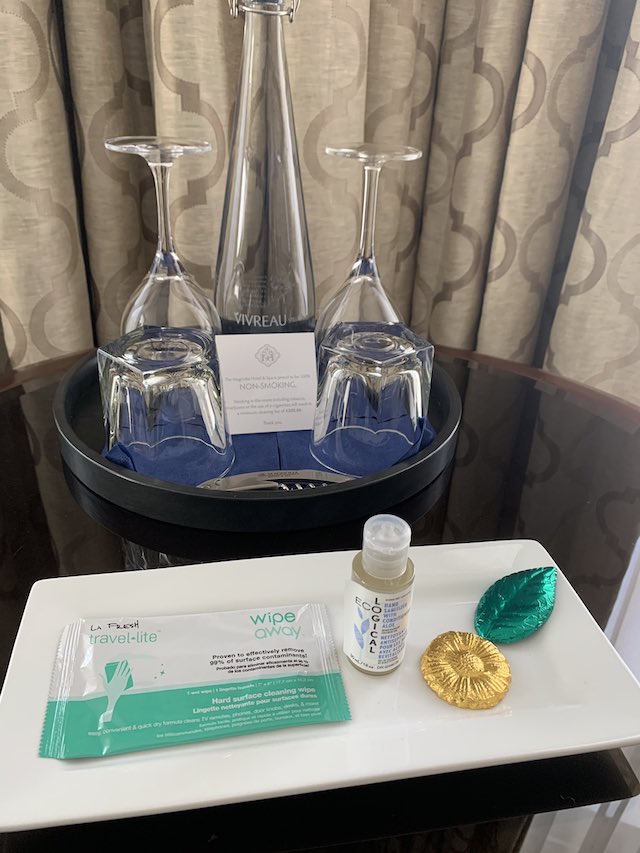 When you arrive, despite some services being curtailed in the COVID-19 age, you'll still notice those details I mentioned. There are plush robes in the closet, thick comfy towels hang in the bathroom by the full complement of L'Occitane toiletries, including the handy sewing kit I recommend tucking into your bag for some calamity in the future. The pillows are fluffed, the beds are comfortable, the rooms are stylish and spotless, there's an espresso machine on the counter, a bottle of hand sanitizer, chocolates, and more. And mock me if you like, but one of the biggest little details is plush toilet paper. After four years travelling, I can tell you how often "professional grade" are-you-sure-that's-two-plies toilet paper is used. Not at the Magnolia!
Mostly importantly, the staff is deeply invested in you enjoying your stay and experiencing the best stay you can, despite the limitations imposed by these "unprecedented times".
The Magnolia is just around the corner from nearly everything you'll want to see in the downtown core. From the lovely foot ferries (book a Gorge tour or take a sunset cruise) and whale-watching (all with reduced pricing from previous years, just like the ferries) through to Chinatown and the best of Victoria's dining, it's all right around the Magnolia.
If you've been to the Magnolia Hotel before, you may remember the wonderful cereal bar and other aspects of their continental breakfast. Things have changed because of the pandemic, but two complimentary continental breakfasts are available in the dining room – or, if you like, you can have it in your room – and there are two upgrade options too.
The dining room is also home to The Courtney Room, considered one of Canada's best restaurants. Any diner at The Courtney Room will walk out knowing what I already knew – the quality of Vancouver Island's local produce and artisanal foods is off the charts. I say that as someone who has lived in the Mediterranean for two of the last five years, who spent three months in Italy, six weeks in Greece, six months in Turkey, and more. The ingredients here are just phenomenal, and when you have chefs that respect the produce, it's a wonderful experience.
With the pandemic causing reduced capacity in businesses, The Courtney Room's inimitable five-course seasonal tasting experience is still available for diners, but they require 24 hours' notice so they're able to notify their foragers and providers for correct quantities. Masked staff stay distant but have the conversational charm they're known for, prepared to tell you where every ingredient comes from. The wine list is impressive, and their short selection of by-the-glass wines for singles on the town, like me, are some of the best quaffable BC wines, from Vancouver Island through the Okanagan.
But there are cocktails, too, and the bartenders are proud of their savvy and creativity in creating drinks, and the bar offers Happy Hour daily from 4-6:00pm and 9:00pm till closing, with a few classic cocktails for $10 and small plates like a fried chicken sandwich or two-buck oysters.
Whether you want to explore the food scene and stroll the Inner Harbour Causeway at sunset, or just stay in and enjoy the hotel with some great takeout food and a BC wine picked up just 100 metres away at the Strath Hotel's liquor store, the Magnolia is the kind of hotel where you want to be in your room as often as you are outdoors. If you're paranoid about public toilets and other things in these "unprecedented times," you'll never be more than a short walk from your room at the Magnolia.
If your grand adventure abroad wound up not happening this year, consider it an opportunity to rediscover why Victoria is constantly ranked by international travellers as a world-class city with an unmistakable charm and incredible natural beauty in a small city that delivers big enjoyment.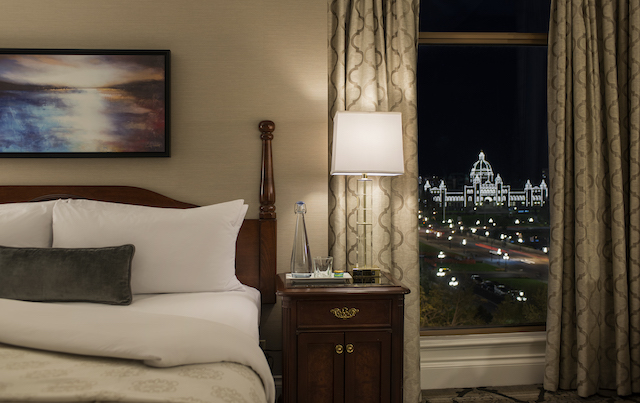 I've just gone massively into debt to move back to Victoria, because there's no place I'd rather be right now – and so much of that is epitomized by companies like the Magnolia Hotel and The Courtney Room restaurant, in how proud they are to be on the Island and surrounded by the agriculture and natural lands that one finds here.
Come out and discover why the Magnolia Hotel is the kind of place that continually inspires its guests to return, time after time, for the comfort and luxurious experience they know awaits.