Enjoy Vancouver's open air art museum this summer with a series of Vancouver Biennale BIKEnnale/WALKennale tours. For six Sundays, starting July 26th, people of all ages are invited to put on their sneakers, or hop on a bike and discover the city like never before.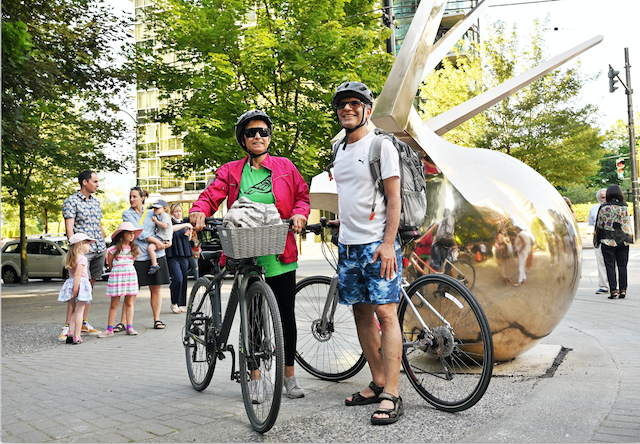 BIKEnnale/WALKennale
Date: 2 New routes unveiled every Sunday starting July 26th to August 30th
Time: Self-paced
Registration: $5 minimum donation for individuals or $15 for COVID families (3-6 people). Book online here.
Register online for the 2020 BIKEnnale/WALKennale and receive weekly self-paced, annotated GPS bike and walking tours that highlight great public art, architecture and points of cultural and historical interest. 12 tours in all, taking participants through 24 Metro Vancouver neighbourhoods using easy to follow navigation on your cell phone.
This re-imagined BIKEnnale/WALKennale makes it easy to adhere to COVID social distancing, while enjoying creatively inspired, recreational outdoor fun!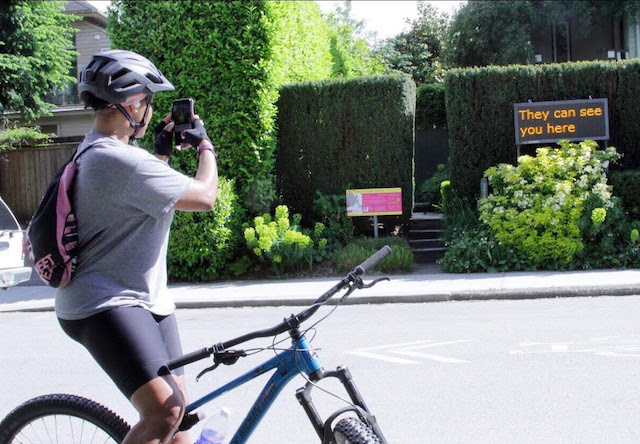 No Bike? No Problem!
All participants will have access to a 24 hour FREE pass for Sunday bike rentals from Mobi By Shaw Go. Registered participants are also eligible to win $6,000 in prizes, including free coffee and lunches, cycling jerseys and water bottles, new bikes and bike tune ups, even hotel night stays!
For people and families of all ages and athletic abilities.
Routes for beginners and more experienced riders.
Download the mobile app for FREE upon registration, unlocking step-by-step voice navigation for each tour.
Ride your favourite route more than once!
Enter to win weekly prize giveaways at various points along each route.
Exclusive discounts from generous community sponsors upon registration.
HUB Cycling members receive 50% off the $5 minimum donation for individuals. All funds raised will go towards Vancouver Biennale public art installations, exhibitions, artist residencies, and supporting educational programs. Follow the Biennale on Instagram for inspiration.