The Vancouver Symphony Orchestra ("VSO") and the Vancouver Pride Society ("VPS") present Symphonic PRIDE, a virtual concert celebrating BIPOC LGBTQ performers, composers, and dancers on stage with members of the Vancouver Symphony Orchestra.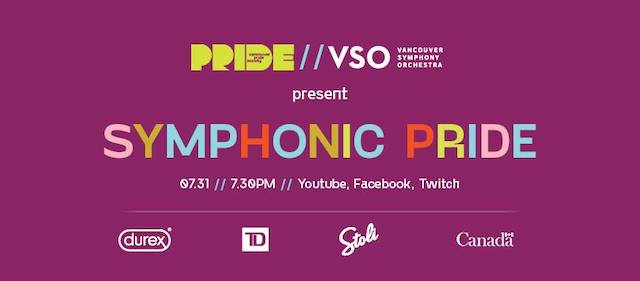 Symphonic PRIDE
The concert will be freely broadcast on VSO and VPS #VanVirtualPride social media channels on Friday, July 31, 2020 at 7:00pm.
"It's going to be a great night of music and art." ~ Curator Andrew Crust
Curated by VSO Assistant Conductor Andrew Crust, Symphonic Pride is hosted by Chelsea Johnson from Old Soul Rebel and features guest performances by Old Soul Rebel, The Darlings, Rabbit Richards, Ralph Escamillan along with LGBTQ and ally members of the VSO.
The program includes music from ABBA, Lizzo, The Righteous Brothers, Nina Simone, and Schubert, as well as a brief History of Queer Musicians in a medley featuring music from Handel to Freddie Mercury to Janelle Monáe.
The second collaboration of the VSO and VPS features two themes: a spotlight on Vancouver-based BIPOC LGBTQ artists and a look at queer composers throughout history.
Curator Andrew Crust explains, "This will be a celebration that highlights queer musicians and allies throughout history, many of whom were forced to hide their true nature during their lifetimes, and also celebrate BIPOC LGBTQ artists, who for far too long have been underrepresented or excluded from our stages. These two themes come together perfectly in Symphonic PRIDE."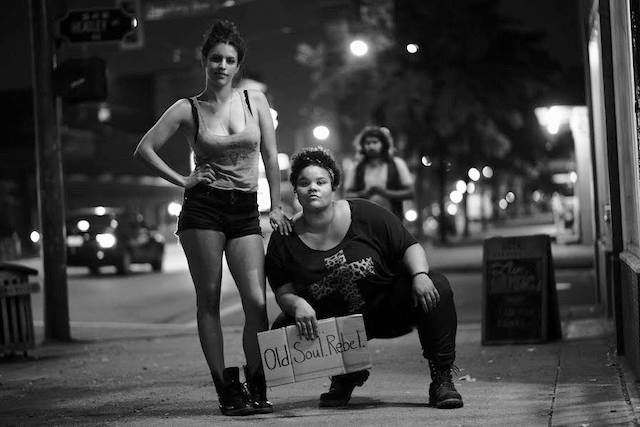 Andrea Arnot, Executive Director of PRIDE Society of Vancouver, says, "We are thrilled to partner for the second time with the Vancouver Symphony Orchestra. When COVID-19 put our originally scheduled June live concert on hold, I invited the VSO to consider creating a virtual version of Symphonic Pride. I'm thrilled that Andrew and the team at the VSO have created a show that highlights the intersectionality of our community with some of the most fantastic artists in our city today."
RSVP to the Facebook event to get updates and notifications on when this goes live.
Related: Queer Arts Festival (July 16-26)