If you're looking for travel ideas, things to do, places to see, and businesses to support this summer, you can download the updated Indigenous Tourism BC app as a free guide.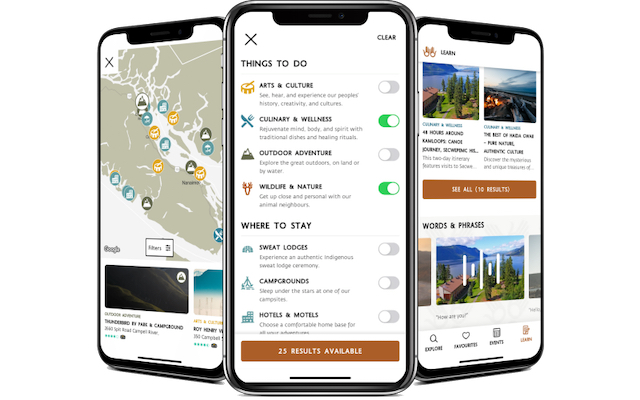 Indigenous Tourism BC App
The app is an intuitive planning resource with educational tools that immerses travellers in the culture, history and beauty of BC's Indigenous territories. It features enhanced travel and safety information, including up-to-date operating hours, booking requirements and new community protocols.
Features
Listings of authentic Indigenous experiences, activities, businesses, and attractions
Interactive map that lets you find places to stay and things to do near your location
Accommodations listings
Itineraries
Indigenous language translations–learn common words and phrases
Indigenous songs, stories, and legends
Curate a list of "favourites", then use it to help plan your trip
The educational platform makes it easy for users to find up-to-date information about Indigenous accommodations, attractions and cultural experiences that are open and operating this summer season, and provides free access to an evolving library of traditional songs, legends and languages to enhance travel experiences.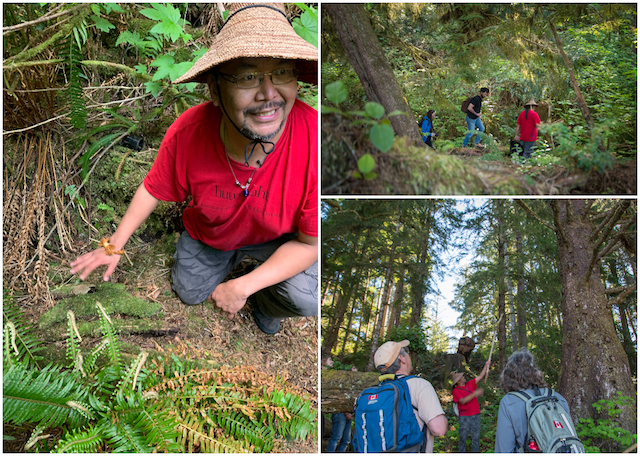 Travellers may also use the interactive map to find nearby Indigenous venues and adventures, or follow suggested itineraries to embark on comprehensive cultural experiences. New operating hours and reopening information will feature prominently, allowing travellers to browse safety protocols and make advance bookings as required.
Download in the App Store or get it on Google Play.
Responsible Indigenous tourism in BC means that travel includes consideration of all which is of value to Indigenous Peoples–their communities, languages, and cultures; water, animals, and lands. Read more "Know Before You Go" info here.
Related: Indigenous Cultural Centres to Visit in Southern BC