Freedom March Vancouver is hosting the Emancipation Day March, taking place Saturday August 1, 2020 at Jack Poole Plaza in Vancouver.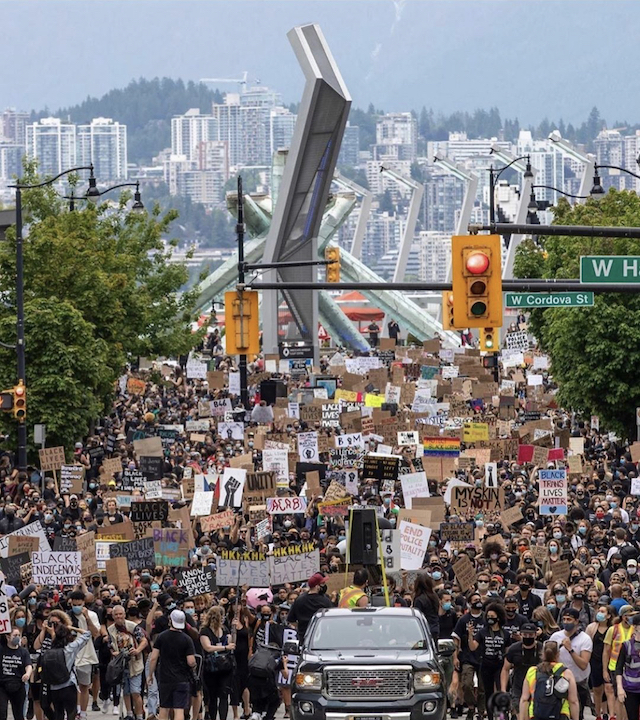 Emancipation Day March in Vancouver
Those wishing to participate in the march are reminded to take COVID-19 precautions and to wear masks, socially distance, and monitor for possible symptoms in the two weeks after.
August 1st marks Emancipation Day in Kanata (Kanata is an Indigenous Canadian word meaning "village" or "settlement"). The Slavery Abolition Act 1833 ended slavery in the British Empire on August 1, 1834, and thus also in Canada. Emancipation Day is a day to commemorate the abolition of slavery in Canada.
Following the JUNETEENTH March that took place on June 19th that drew a massive crowd of thousands to downtown Vancouver, members of the community have advocated to continue to march in unity; it is not only emotionally expressive but holds immense power, history and tradition, and is a powerful tool to create change and express community values in support of the Black Lives Matter movement.
Organized by Vancouver-based Nova Stevens and Shamika Mitchell, The Emancipation Day March will take begin at Jack Poole Plaza at 1:00pm, Saturday August 1st. The march route will begin from Jack Poole Plaza, heading south along Thurlow Street, west on Beach Avenue, and will complete at Sunset Beach Park.
Following the march, a stage will be set up at Sunset Beach Park where Black artists and speakers will be performing and addressing the crowd. Black-owned businesses will also be at the site to showcase local Black culture, soul food and more.