The first play I saw at The Stanley was Hamlet in 1998, presented by The Arts Club. I had just finished studying the tragedy in AP English and it was a delight to see it come to life on stage, and what a beautiful stage it was. I have since seen many productions, ranging from Disney's Beauty and the Beast to The Producers, Dreamgirls, White Christmas, Les Miserables, and even A Christmas Story: The Musical. That's my personal history with the theatre, now here's a bit more:
The Stanley Theatre
Source: The Chuck Davis History of Metropolitan Vancouver.
Opened in 1930 at 2750 Granville Street, the Moorish-style theatre was "ultra-modern in every respect […] equipped with the latest technology for talking pictures and also a pipe organ" with 1,200 seats.
It was a landmark movie house for sixty years, and in 1991 when Famous Players closed the venue, it had become the oldest operating movie theatre in Vancouver.
Prior to its closure, there was a campaign to "Save Our Stanley" to preserve the building and prevent commercial redevelopment of the space. In 1994, the Stanley Theatre Society was formed to try to buy the Stanley for the Arts Club Theatre Company, and in 1997 it purchased the theatre from Famous Players for $3,173,000.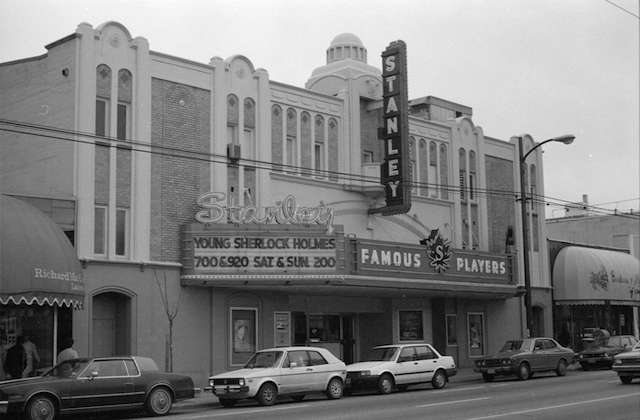 Shuttered for seven years, it was masterfully renovated to update its art deco style. In 1998, it reopened as a 650-seat playhouse for the Arts Club Theatre Company and in 2005 it took on the name The Stanley Industrial Alliance Stage with the addition of new sponsors.
The restoration of the venue received a 1999 City of Vancouver Heritage Award.
The theatre is quiet once again, due to COVID-19, but as soon as audiences can once again gather The Arts Club will fire up the spotlights under the dome once more. For now, you can enjoy the company's digital programming here.