Tune into the City of White Rock Canada Day by the Bay, live on Facebook and YouTube July 1st. Enjoy live musical entertainment, an O Canada sing-a-long, an online marketplace, a trivia contest and more.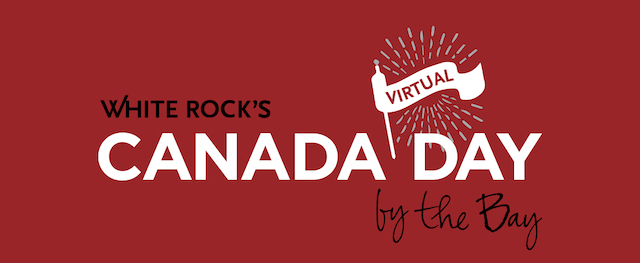 White Rock Canada Day by the Bay
When: Wednesday, July 1, 2020 7:00pm to 9:00pm
Where: Facebook and YouTube
Hosted by Michele Partridge of the Drama Class, the event includes an online marketplace and two hours of comedy, music, trivia and prizes.
The City will livestream a concert, mixed with local and national talent, from Blue Frog Studios in White Rock. Enjoy a headline performance from The Washboard Union and other musical guests including Ludic, a local band popular for their innovative and playful sound, and comedian John Cullen, who will showcase his unique brand of comedy seen on CBC's The Debaters.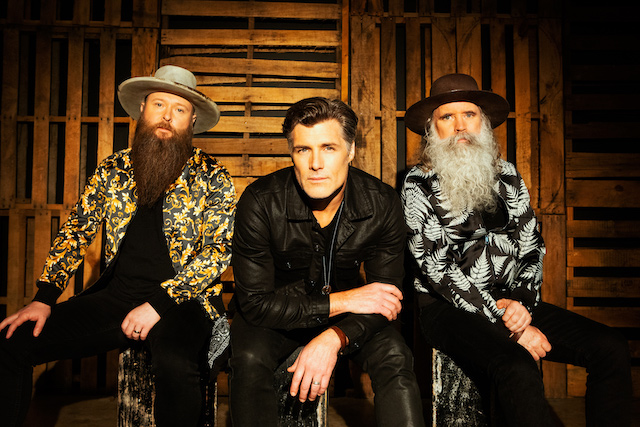 The Washboard Union
With its signature three-part harmony, The Washboard Union has become one of Canada's pre-eminent country bands, having won 28 awards, including a JUNO and Canadian Country Music Association (CCMA) Awards.
The Washboard Union is also a two-time, consecutive, CCMA Group of the Year. The band's latest album, Everbound, features the fan favourite and radio smash "Country Thunder" and the summer anthem "Dock Rock."
The Washboard Union has defied classification and continues to be one of the most talked about bands in country music. Certified Gold in Canada, the band has several Top 10 hits and numerous top 20 hits in Canada and was the first country band to win the JUNO Award for Breakthrough Group of the Year, a multi-genre category.
John Cullen
John Cullen is the rare comedian that you watch and he's having so much fun on stage that you can't decide whether he's having more fun or you are. Comedy should be about having fun, after all, and John's had a lot of it, accomplishing many things in just 8 years as a stand-up comedian. His album, Most Likely to be a Comedian, went to #1 on iTunes and can be frequently heard on SiriusXM radio. His former podcast, Real Good Show, was nominated for a Canadian Comedy Award and his current podcast, Blocked Party, regularly hits the top 50 on the iTunes podcast charts and has been featured on the A.V. Club. He's appeared on television as part of the Just for Laughs, Winnipeg and Halifax Comedy Festivals, and is a regular at the Just for Laughs Northwest festival. Oh, and he's made multiple appearances on CBC's The Debaters.
Ludic
Beginning with the pursuit to create groovy sounds that are both playful and exploritive, Vancouver, Canada's Ludic, have quickly made name as pioneers to a new formula of modern soul. Drawing from great music icons such as Stevie Wonder and Steely Dan, and modern soul pioneers such as Hiatus Kiayote, Ludic seamlessly blend vintage and present soul, funk, jazz, and pop, creating music for a wide-array of listeners. Though visual inspirations remain different depending on what member you ask, there is a strong ode to the past present in the bands lyrical expression. Since their first single in April 2019, Ludic has released four songs (with an album released scheduled for 2020). These songs now have over 1,000,000 streams between Spotify, Apple Music, and YouTube– a number that is growing by the 1000's per day.
You can also support local this Canada Day. Buy a buffee from Ethical Addiction with proceeds going to the White Rock Museum and Archives.
Enter to Win
Here's your chance to ask a question to The Washboard Union! The City of White Rock invites you to submit your question for a chance to have it answered during the live Question and Answer period during Virtual Canada Day by the Bay on July 1st for the chance to win a Washboard Union gift pack and $100 SkipTheDishes gift card!
To enter, share the Virtual Canada Day by the Bay Facebook event and post your question on the contest post by Tuesday, June 30, 2020.
Follow the City of White Rock on Facebook, Instagram, Twitter and YouTube for the latest updates about #WhiteRockCanadaDay.