New West Craft will be the first craft market in BC to relaunch in-person events following 4 months of COVID-19 cancellations, moving from the waterfront to Tipperary Park on July 4th.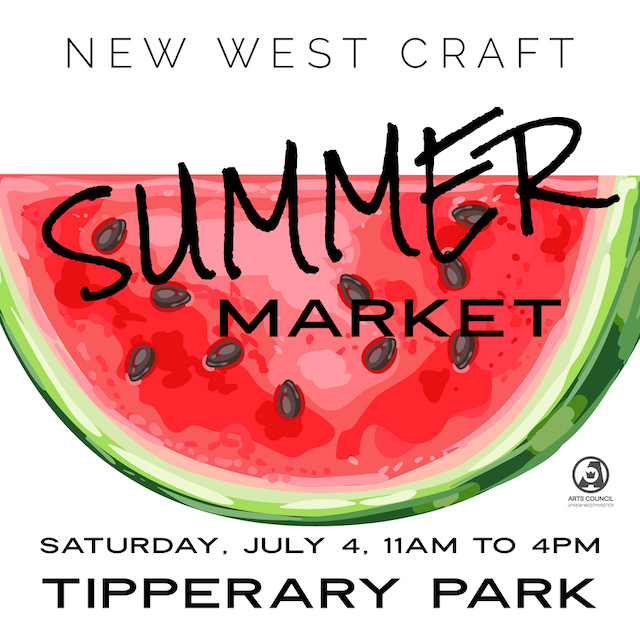 New West Craft Returns
Where: Tipperary Park (315 Queens Ave, New Westminster)
When: Saturday, July 4, 2020 from 11:00am to 4:00pm
New West Craft has been a familiar summer site on the boardwalk at River Market for the past 5 years, but due to physical distancing requirements the market is unable to set up on the esplanade at this time. New West Craft will be making a temporary move to Tipperary Park.
New West Craft is a familiar and loved event in New West and despite the changes Grady is confident the market can maintain its intimate and welcoming environment. There will be 30 artisan stalls set up in Tipperary Park plus 2 food trucks. As per provincial guidelines, 50 people will be let into the market space at a time and 2-meter physical distancing will be enforced.
A Proven Location
The New West Farmers Market has been operating at Tipperary Park successfully under COVID19 guidelines since April. Both the farmers market and the City of New Westminster have created a model that has proven to adhere to provincial health and safety regulations. New West Craft has been working with the City to adopt this model to fit their artisan markets.
New West Craft is presented by the Arts Council of New Westminster and as an organization they remain committed to supporting artists and artisans during this difficult time. While Executive Director Stephen O'Shea and the ACNW Board of Directors have been running a successful fundraising campaign, Program Coordinator Laura Grady has been busy developing safe and in-person programming that will benefit both the community and local artists and artisans.
"I am really happy to be re-starting our artisan markets," explains Laura Grady. "New West Craft and the artists and artisans we work with have become a part of our community. During this pandemic and time of isolation we understand the value of art and creativity more than ever. It is essential that we continue to support local makers, artists and small business owners. Relaunching New West Craft offers the community and easy and accessible way to support local."
Vendor List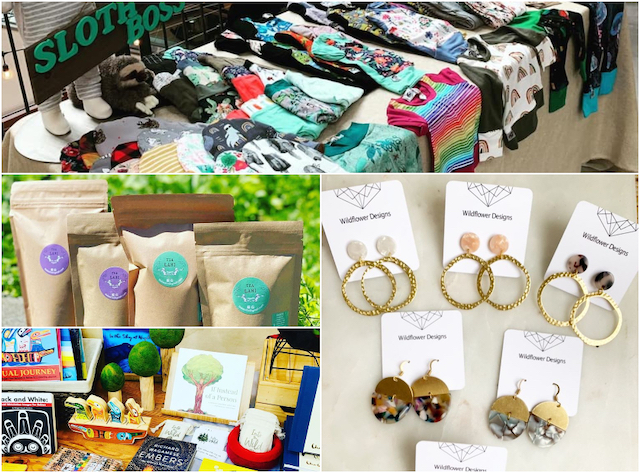 There will be hand wash stations, ta carefully managed entrance and exit to our fenced-off market and clearly marked standing points to maintain proper distancing.  Each vendor has also been provided with a detailed list of protocols to follow.
Follow the Arts Council of New Westminster on Twitter,  Facebook, or  Instagram for more info.