As with most other celebrations this year, Father's Day will look a little bit different without big barbecues, special events or a game of catch with the Vancouver Canadians. However, small businesses are helping you celebrate with this selection of local Father's Day gift boxes.
Local Father's Day Gift Boxes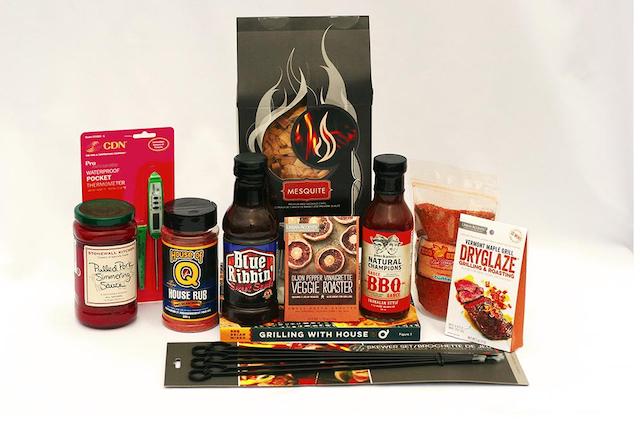 Well Seasoned Gift Baskets
Angie Quaale's Well Seasoned, a gourmet food store offers seasonal gift baskets for Dad with themes like Grill Masters, Cocktails & Mixology, Snack Time, Cocktails, Breakfast in Bed, and Some Like It Hot. Order online and select your budget of $50 to $100.
Meat Bouquet
The family-operated and community-focused Hofstede's Country Barn in Chilliwack is making Meat Bouquets for Father's Day. Local meats and cheeses artfully arranged to emulate a tongue-in-cheek floral arrangement. Order online for a safer and healthier shopping experience or call (604) 824-1192.
Build Your Own Sundae
For dads with a sweet tooth, this fun offering is from Glenburn Soda Fountain in Burnaby. Order online and pick up a take-home kit to build your own sundaes, including ice cream, toppings and house made sauces.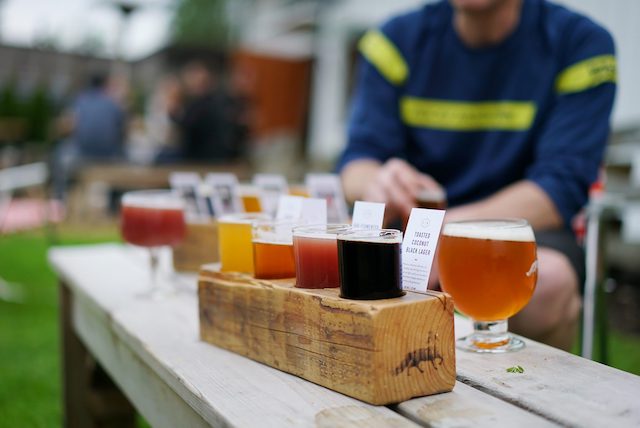 Handmade & Homegrown Abbotsford Gift Boxes
BREW PACKAGE ($55.00 + tax)
Voucher for one beer and a set of two 16 oz beer glasses from Field House Brewing
Voucher for one beer flight at Ravens Brewing
Voucher for one beer flight at Old Abbey Ales
Voucher for two beers at Loudmouth Brewing
Voucher for one cider flight at Taves Estate Cidery
Set of two 16 oz beer glasses from Field House Brewing
GOLF PACKAGE ($95.00 + tax)
Two passes to Fraser Glen Golf Course
Ledgeview Golf & Country Club sunscreen and lip balm
Sleeve of golf balls from Tradex
Two tickets to the 2021 Vancouver Golf Show at Tradex
add-on option: two midweek passes to Ledgeview Golf & Country Club ($86 plus tax)
The gift bags feature products from several local businesses and can be purchased online, with curbside pick-up service on Thursday, June 18th from 10:00am to 4:00pm and Friday, June 19th from 10:00am to 6:00pm. Due to COVID-19 protocol, pick-up will be organized with social distancing measures in place. Items must be ordered by Thursday, June 18th at 5:00pm.
Whistler in a Basket
The team at Whistler's Blackcomb Liquor Store have a passion for liquor and for locals. They will handpick a gift basket packed with dad's favs from your last trip to Whistler including; beers from Coast Mountain Brewing and Whistler Brewing Company, a bottle of Montis Distilling gin, a cone of handmade Whistler Chocohappy treats, a bar of the decorative Arts Meets Chocolate featuring a Whistler artist, Nonna Pia's Balsamic Glaze and Eve's
Crackers. They work with local producers as well as Edible Canada to bring unique and yummy treats to the mountains. For deliver within the Whistler area or pick-up.
Related: Shop Local Online with Coho Collective; Granville Island Market Delivered to You Through Virtual Tours and Grocery Kits