For 84 years it has been a summer seaside staple but for its 85th season the Kitsilano Showboat is going virtual beginning Saturday, June 27th then live online every Wednesday in July at 7:05pm.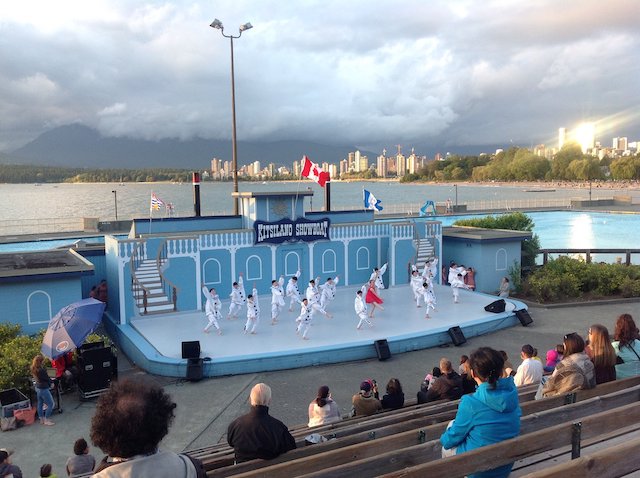 Kitsilano Showboat 85th Season
Special shows will be held on Canada Day with a children's show and an action packed evening of nostalgic music for the parents. On June 27th the Showboat celebrates National Multicultural day with two great performances. On Wednesday July 8th the host their annual fundraiser where you can donate to help sustain Showboat through these difficult times.
Multicultural Day June 27, 2020 7:05pm to 8:30pm

Featuring North American recording artists, singer/songwriters Norine Braun and Land of Deborah

Canada Day July 1, 2020

10:00am Children's entertainment with Story Time by Barry
10:30am Music with Marnie
6:00pm The Carnival Band
7:05pm MP Joyce Murray, Opening Remarks
7:10pm Andrew Johns – An awesome evening of music from Elton John to Freddie Mercury.
8:30 Virtual Fireworks

July 8, 2020 7:05pm Kitsilano Showboat Fundraiser featuring the talented and energetic Richard Lowy and Friends.
July 15, 2020 7:05pm Kitsilano Showboat Allstars
July 22, 2020 7:05pm Ilian Varkarelov – an amazing young pianist will bring the classics alive at Showboat LIVE.
July 29, 2020 7:05pm Land of Deborah – The engaging Land of Deborah will entertain you with an amazing repertoire of songs.
Kitsilano Showboat History
In 1935, the Kitsilano Showboat was founded by Bert Emery. That same year the new Kitsilano Chamber of Commerce organized its first evening of events which included swimming, diving, acrobatics and other entertainment. As the Showboat began during the depression, performers also benefitted as they were not able to secure jobs during those hard times. Made up completely from volunteers, the Showboat has provided free entertainment for 85 years. The iconic outdoor stage, built in 1954, represents a Mississippi River showboat.
View the full schedule online here and follow the Kitsilano Showboat on Facebook for updates and to tune in live.