It's one of the most popular attraction in the province and now the date is set for the Capilano Suspension Bridge Park reopening! Starting June 19th, you can book your tickets for entry on a specific date at a specific time, in order to limit the number of guests at the Park at any one time.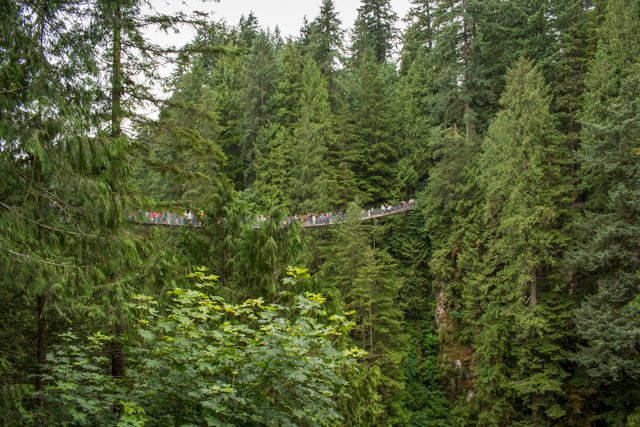 Capilano Suspension Bridge Park Reopening
When: Reopening Friday, June 19, 2020. Open 9:00am to 6:00pm daily.
Admission: Book tickets online in advance for a specific time slot.
Additional safety measures are:
To ensure physical distancing and sanitization standards are maintained, new COVID-19 related safety signage features Scout, the safety squirrel, throughout the Park.

Guests will explore the Park in a one-way direction. Suspension Bridge traffic will alternate regularly.

Hand sanitizer stations are located in multiple locations throughout the Park, including all attractions. Increased sanitization practices are in place.

Guests may not enter the Park if they display any symptoms of COVID-19.
Capilano Suspension Bridge Park BC Annual Pass holders will have the exact amount of time left on their passes as they did March 17, 2020. No days will be lost. Pass holders will need to book their times too, and can do so here.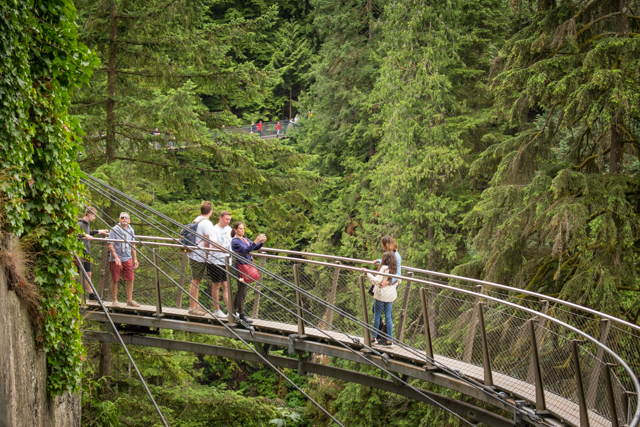 To enhance the park experience, the Park will feature live music, Raptors Ridge Birds of Prey and a new Kids' Rainforest Explorer app will be available for download on your mobile devices.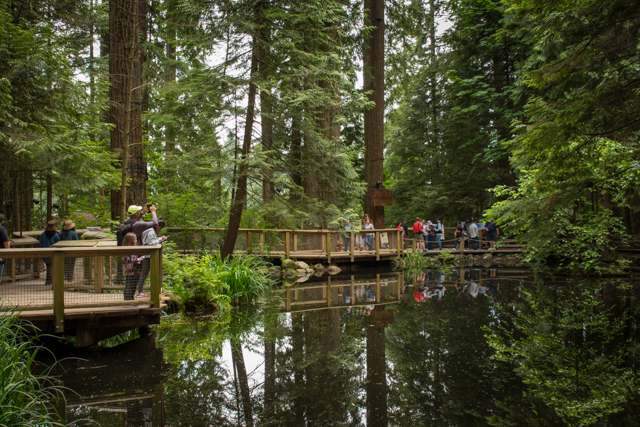 Capilano Suspension Bridge Park will again be offering its free shuttle this summer running to and from downtown Vancouver every 30 minutes. Physical distancing measures will be in place with restricted seating.
The Bridge House Cafe is also offering a car-hop/take-out menu. The Trading Post gift shop will reopen later in the summer.