On Saturday, June 13, 2020 three new art exhibitions will open at Burrard Arts Foundation ("BAF"), a local visual arts nonprofit and gallery.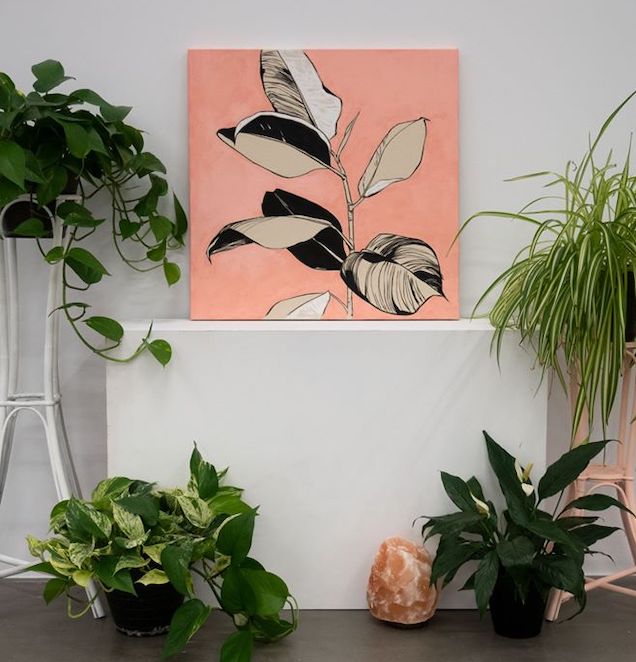 Burrard Arts Foundation Re-Opens
When: By-appointment opening day from 3:00pm to 7:00pm on June 13th.

Then open Tuesday to Saturdays from Saturday, June 13, 2020 to Saturday, August 1, 2020 from 12:00pm to 5:00pm

Where: BAF Gallery 258 East 1st Avenue, Vancouver
Price: Completely free and open to the public!

Free tickets for opening day can be reserved on Eventbrite.
Two of the shows were produced by the latest participants in BAF's Residency Program, photographer Jackie Dives and painter, illustrator and tattooist Katie So. During the program, the two artists worked side-by-side in the two studios at BAF's purpose-designed facility in the False Creek Flats.
Also opening is new work from Caitlin Almond in BAF's Garage; this street facing exhibition window displays art to the public 24 hours a day and showcases early-career artists.
Katie So's 'Take Care' deals with themes, like mental health, self-care, and domestic space, that feel more relevant now than ever. While the concept of self-care is more culturally prominent than ever, the meaning of this term has become both simplified and commercialized. The installations and works on canvas highlight this complexity inviting us into a domestic space inhabited by a figure that engages in self-care in ways that could be seen as both healthy and unhealthy.
With 'Becoming Not a Mother', Jackie Dives processes the intense feelings of loss and alienation that followed in the wake of a life altering choice. While Dives' photography has always been raw, intimate and emotional, here she brings us closer than ever, into a period of personal transformation. As the show uncovers, when you choose not to become a parent there is no word for what you are becoming.
In Crosshatch, Caitlin Almond explores the relationship between form, object, and ornamentation. A selection of handmade screens are displayed on plinths within the Garage, constructed from plaster-coated wood painted in dense patterns. Almond's use of plaster allows the sculptures to have a highly textured surface, mimicking thickly applied oil paint.
Safety Measures and Innovations
These exhibitions will be the BAF's first after its temporary closure for COVID-19, and BAF has tailored its programming to the safety measures outlined in Phase 2 of the provincial government's BC Restart Plan. In addition to required safety and hygiene measures, BAF has taken this opportunity to lead the way and model how arts organizations can make the most of our collective new normal. 
This includes replacing printed flyers with digital freebies like smartphone wallpaper, QR codes instead of printed statements, and even a 3-D virtual exhibition tour.
The exhibition's opening reception has also been adapted, from the traditional busy evening party to a physically distanced late-afternoon event. Attendees will be able to reserve free, half-hour time slots for up to 6 people, experiencing the work and celebrating with the artists in a safe format that promotes connection in smaller groups.  
More information is also available on the Burrard Arts website and read about Jackie Dives', Katie So's, and Caitlin Almond's shows, or find more details about BAF's reopening safety plans.