As we have seen around Vancouver over the last few months, art has a powerful ability to be beautiful, thought-provoking, make a statement, move people, and to bring hope during an uncertain time. Art Downtown is a new summer program aimed at supporting local artists while showcasing their talents in two public locations this summer.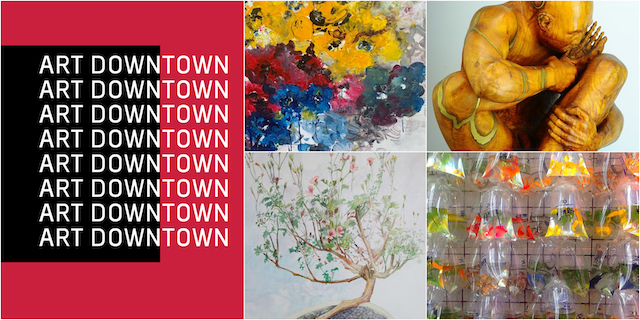 Art Downtown
Between June and September, artists will be presenting their work and techniques in the setting of Lot 19 (855 W Hastings Street) and Cathedral Square (566 Richards Street), downtown Vancouver.
Lot 19 Dates
June 17 & 24
July 1, 8, 15, 22 & 29
August 5, 12, 19, 26
September 2 & 9
Cathedral Square Dates
June 19 & 26
July 3, 10, 17, 24 & 31
August 7, 14, 21 & 28
September 4 & 11
Artists featured at the first event on June 17th at Lot 19 include:
Bita Motamedi
Elizabeth Cross
Laura Noonan
Mohammad Reza Atashzad
Stefan Rogenmoser (simplyartist)
Casey Fawsitt
At Cathedral Square on June 19th you'll find:
Bita Motamedi
Elizabeth Cross
Mohammad Reza Atashzad
Matthew Holmstrom
The Vancouver Visual Art Foundation ("VVAF") with the Downtown Vancouver BIA (" DVBIA") as they work to revitalize public spaces in downtown Vancouver through their Placemaking Projects. Their aim is to bring the community together in welcoming and inspiring locations across the city.
Art Downtown wants to transform the two locations of Lot 19 and Cathedral Square into creative, inspiring and positive areas for the public to connect with art, and where artists can showcase their talent and sell their work.