Tonight, City Hall will glow orange in recognition of the Vancouver Punjabi Market's 50th anniversary. This was the first and largest South Asian Market in North America and although it had humble beginnings on Main Street (between 48th and 51st Avenues), the area transformed into a major cultural hub.
Vancouver Punjabi Market's 50th Anniversary
Courtesy of the Punjabi Market Regeneration Collective ("PMRC") you can tune in tonight (May 31st) for live programming and also browse a timeline of this historic neighbourhood: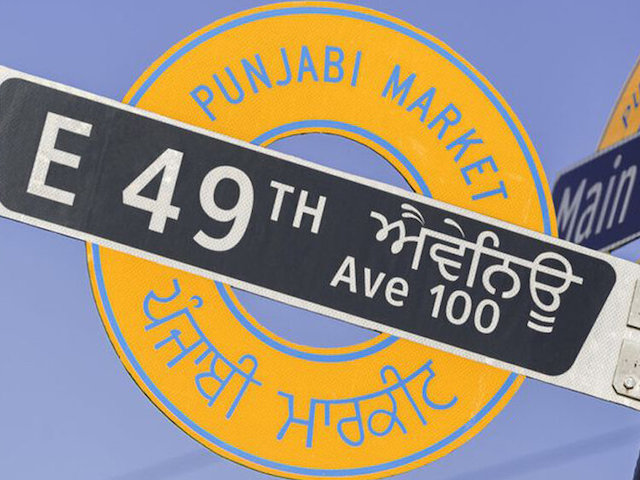 May 31, 1970: Sucha Singh Claire opens Shaan Saari's with a dream of building an ethnic enclave like the one he saw in Southhall, London.
1973: Kewal Pabla opens Himalaya Restaurant, a place where Vancouverites can sample "Pabla's Exotic East Indian Food & Sweets."
1979: The Vaisakhi festival was celebrated for the first time on the streets of Vancouver to celebrate the birth of Khalsa.
1980's: The rest of Vancouver is awakened to the "Little Punjab" growing on a small stretch of South Main.
1993: Vancouver's Punjabi Market becomes home to the world's first Punjabi street signs outside of Asia.
2019: City Council voted to pass Motion B.4: "Punjabi Market at Fifty: Celebrating the Past and Planning for the Future."
The Vancouver Punjabi Market is also recognized as one of the Vancouver Heritage Foundation's "Places That Matter to Vancouver":
With the growth of the South Asian community in south Vancouver, Punjabi Market quickly became the heartbeat of the neighbourhood. More than just a market, the community of shops, restaurants and grocery stores provides a connection to homelands across South Asia and a place to learn more about these diasporas in Vancouver. Every year tens of thousands of people congregate in the Punjabi Market to celebrate the Vaisakhi Parade, one of Vancouver's landmark events.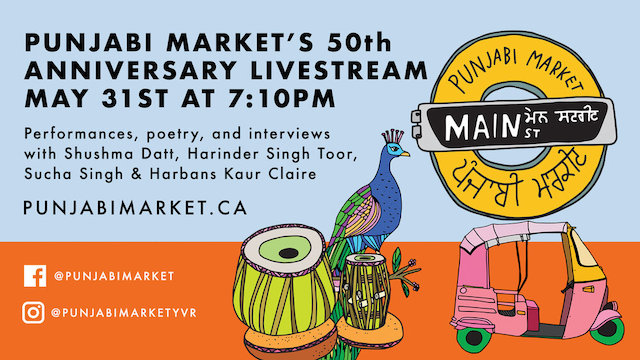 Live anniversary programming will begin at 7:10pm on the Punjabi Market Facebook page.