You can book an appointment to release butterflies at Taves Farm orchard in Abbotsford – how delightful is that? At a time when virtual and online events dominate our calendars — with good reason — our local farmers are not only feeding us but coming up with really lovely events for families, which adhere to social distancing guidelines.
Release Butterflies at Taves Farm Orchard
When: During Summer Solstice, June 20-21, 2020
Where: Taves Farm (333 Gladwin Rd, Abbotsford, BC)
What: Butterfly Release Packages including soft apple cider slushies, soft and hard apple cider and a donation to the Abbotsford Food Bank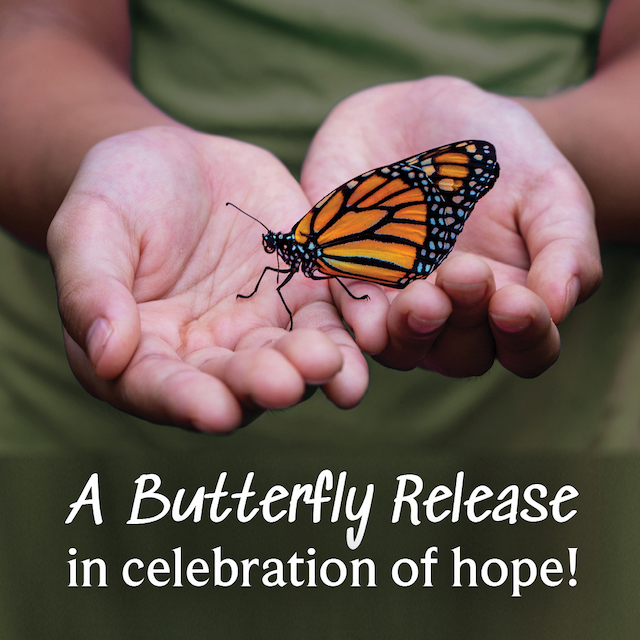 Located in Abbotsford, Taves Family Farms is hosting a butterfly release to symbolize renewal. They created this social distancing style event due to COVID-19.
People can purchase their package of choice online and come to the farm at a designated time to release their butterflies or bring the butterflies back home and release elsewhere. The packages include their signature soft apple cider but also their new hard apple cider from Taves Estate Cidery.  This cidery opened only a few weeks ago amidst the pandemic.
Experience Packages
From Taves: "To say it's been challenging is a gross understatement. We have created this special event to symbolize renewal. Just as the butterfly transforms from caterpillar to butterfly, so shall we. Whether you want to release a butterfly focusing on renewal, to set positive intentions for the future,to honour a loved one, or to provide an outdoor field trip experience for your children, we invite you to join us!"
All orders must be placed by May 19, 2020.  All release times will be arranged on a one-by-one basis in the apple orchard.