Better Together is asking families around the province to get cooking in the Kitchen Hacks Challenge by sharing their best "kitchen hacks" on camera for the chance to win up to $1,000 cash and support Food Banks BC at the same time during the pandemic.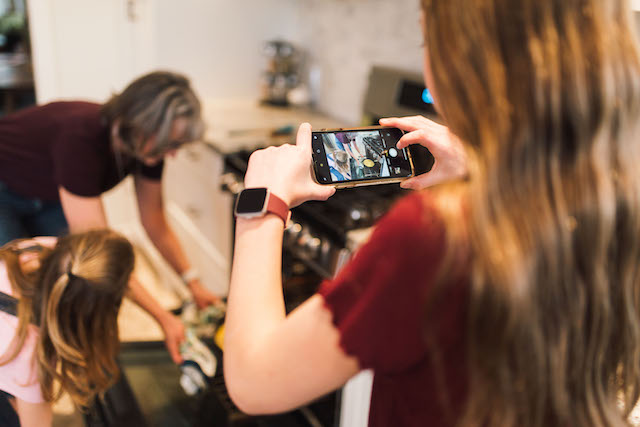 Kitchen Hacks Challenge
This video contest is meant to inspire kids, teens and adults to discover the benefits of cooking and eating together by sharing their favourite kitchen hack for the chance to win cash prizes. It replaces the organization's beloved Hands-on Cook-off contest, which was retired after its tenth anniversary last year.
The Kitchen Hacks Challenge is easy to enter and has been designed with physical distancing guidelines in mind:
Open to all residents of BC, and families can enter by sharing their best kitchen hacks from the comfort of their own homes via a video submission online.
Video submissions must be 60 seconds or less.
The contest is open from April 22nd to May 22nd. Submissions must be received by 12:00pm PDT on May 22, 2020 to qualify. For every qualifying entry, BC dairy farmers will donate $100 to local food banks in support of COVID-19 relief efforts.
Cash prizes include: Grand prize of $1,000 cash awarded to the winning submission and a People's Choice award of $500 cash. BC dairy farmers will match both amounts in donations to Food Banks BC.
These days, families are spending more time than ever at home, and this easy and fun contest is the ideal activity for families looking to pass the time as social distancing recommendations are still in place – and all for a great cause. 
It's free to enter and participating in the contest is simple: all it takes is a video submission of 60 seconds or less that shows off a kitchen hack for making family meals happen.
Follow Better Together on Facebook and Twitter for more info, and get cookin'!