It's the 15th anniversary of the event and since we can't participate all together, Vancouver Frontrunners is providing some options for you to do your own Vancouver Pride Run and Walk this summer.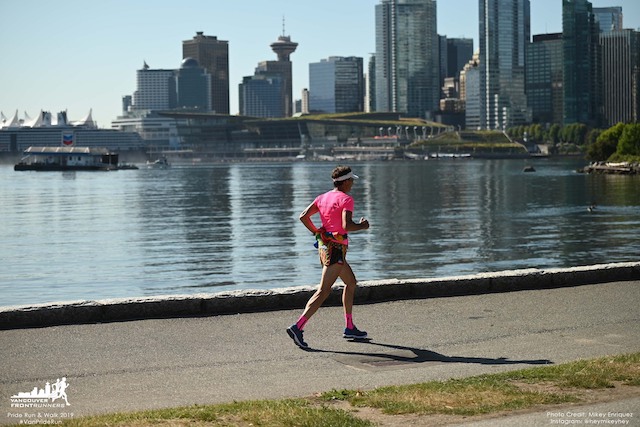 Do Your Own Vancouver Pride Run and Walk This Summer
Register online for the 5km run or walk, or the 10km run or walk. Or you can simply register to fundraise.
During the month of July, complete your own 5km or 10km walk or run for the cause.
Public Health guidelines during COVID-19 suggest you stick close to home, so a route in your neighbourhood is best. If you have access to an area with low vehicle traffic, that's ideal. Whatever you choose, you may want to run or walk it a few times using your watch or app to measure the distance before you do it for real on the race day you choose.
There are some prizes to be won including costume entries (show off your run look) and most money raised over $500. There are also door prizes that all participants have the chance to enter.
Vancouver Frontrunners, an all-volunteer, LGBTQ2+ running and walking club, and they created this event out of a desire to give back to the community. The objective is to raise funds for community beneficiaries: Out in Schools and the LOUD Foundation's Pride Youth Scholarship Fund.
Follow fellow participants and organizers on Facebook and Twitter for inspiration.