In the current climate, supporting local is now more important than ever. There are many ways you can show care for those in-need in our communities and I've found inspiration thanks to local companies like Public Myth, who recently made a clothing donation to the Downtown Eastside Women's Centre ("DEWC").
Clothing Donations for Downtown Eastside Women's Centre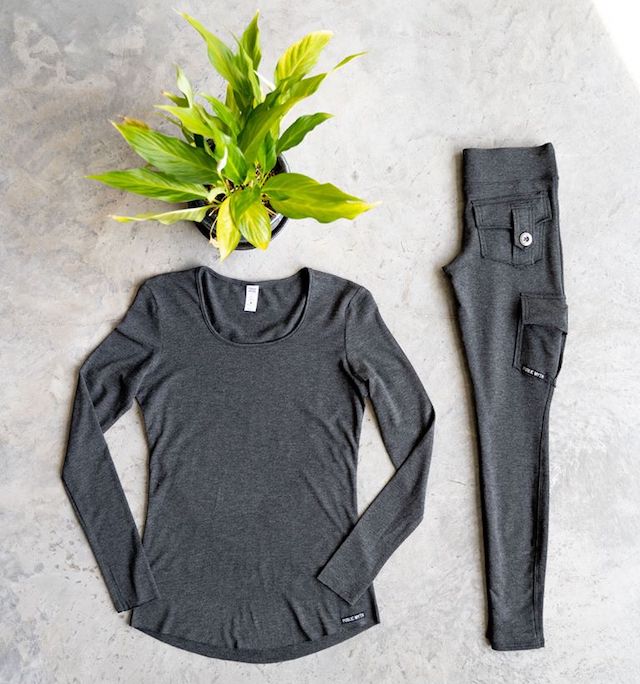 Public Myth is an ethically-made, eco-friendly activewear brand known mostly for bamboo styles. The company is proudly Vancouver based, and all garments are designed and produced in the city. To say thank you for the support from the community during these times, Public Myth has donated over 100 pieces of clothing to the Downtown Eastside Women's Centre.
At this time the DEWC is only able to accept donations of new items, this makes it difficult to provide clothing for all those in need. Public Myth is asking that if you have any new and unused items that you consider donating them to the Downtown Eastside Women's Centre.
I spoke with Public Myth to learn more about their initiative:
How has COVID-19 impacted Public Myth?
We're very thankful to be able to say that COVID-19 has not yet made a significant impact on Public Myth. Due to COVID-19 we were forced to temporarily close our Vancouver showroom, which welcomed members of our community daily. Although the closure of our showroom has resulted in lost sales, we're very fortunate that we were already set up to sell online and did not have to struggle with the set up of our online store. The pandemic has also brought more local awareness to the brand as more people are at home searching for local companies to support, which we love.
Public Myth is a global brand, how important is it for the company to give back locally, to its Vancouver community?
Giving back to our Vancouver community is extremely important to us. All of our design and manufacturing is done in Vancouver and we do our best to order all necessary supplies from local businesses. Having all manufacturing done in the city supports our community and economy by giving locals jobs, this also ensures that all workers are paid and treated fairly.
How You Can Support DEWC
Here are items that are currently being accepted as donations by the Downtown Eastside Women's Centre:
New clothing (e.g. ordered straight from store or supplier)
Sweatshirts
Jackets
Leggings/tights/stockings
T-shirts
Pants
Underwear, socks, bras
Rain gear (ponchos/umbrellas)
Health/Personal Protective Equipment
Masks (medical and/or cloth)
Gloves
Sanitizer
Wipes
Toiletries (individual/travel-sized):
Razors/shaving cream
Shampoo
Conditioner
Soap
Lotion
Deodorant
Feminine hygiene supplies:
Pads
Tampons
Incontinence supplies (ex. Depends, Tena, Poise)
Accessories:
Miscellaneous:
Puzzle books, activity books
Lighters
Due to COVID-19, they ask that donations be mailed to:
Downtown Eastside Women's Centre
302 Columbia St
Vancouver, BC
V6A 4J1
Paying it forward by making donations is a great way to show care for those in need in times like these. For more information on possible drop-off options and donations visit the Downtown Eastside Women's Centre website.