Introducing the #CHVCatchUp, a new monthly series featuring the latest updates and news from Covenant House Vancouver. Miss604 is proud to be the Official Blog Partner of CHV.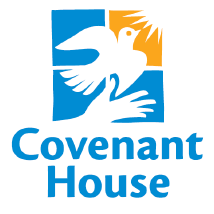 How Covenant House is Adapting Services to Best Meet the Needs of Young People
At Covenant House Vancouver their Registered Social Workers and Registered Clinical Counsellors have adapted how they work to best support youth in these unprecedented times. CHV's Case Management Team is comprised of both Social Workers and Clinical Counselors.
Social Workers provide youth-focused, coordinated, and integrated support to youth using a trauma informed approach. A large part of their work has been to support both youth directly and the frontline youth workers who are serving and caring for youth onsite during this health emergency. In addition to this, they are busy learning the new ways their community partners and resources are operating during this time, working to ensure that continued access to services is as seamless as possible.
Registered Clinical Counsellors (RCC) continue to provide one to one counselling to their clients, using the technology available to them to offer counselling virtually when appropriate. Many of the youth have expressed appreciation that their sessions with their counsellor can continue in some format. RCC's are also providing teams with mindfulness and mental health resources which are very helpful right now, both for youth and staff. In addition, they are exploring the possibility and logistics of continuing with Art Therapy Groups in a social-distancing, COVID-19 compliant environment.
Activities and art are helping the youth at Covenant House
Covenant House's Youth Workers have been working hard to ensure that they are engaging young people in creative activities, all while trying to remain physically distant but socially connected. A few of the youth and youth workers brainstormed some ideas and someone suggested that they have a tie-dye evening. A craft supply order later and they had everything that they needed to run "Camp Covey" featuring tie dye.
The youth were split into individual stations, a playlist of favourite music was put on and everyone got creative. The youth all enjoyed the evening and CHV shares it has been wonderful to see all of the young people sporting their colourful tee-shirts over the last few days.
Check out their creations: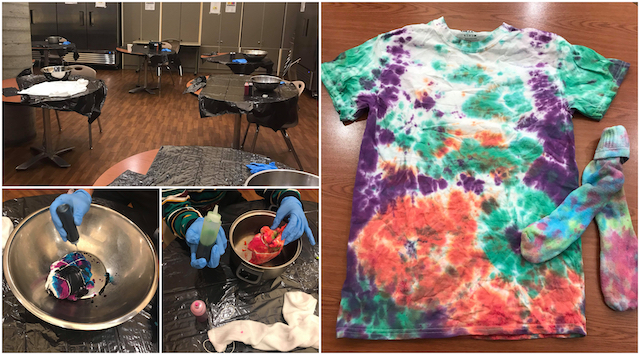 Our community is supporting CHV and they wanted to thank you with a tool to support your mental health
Mindfulness is a technique taught to the young people at Covenant House Vancouver.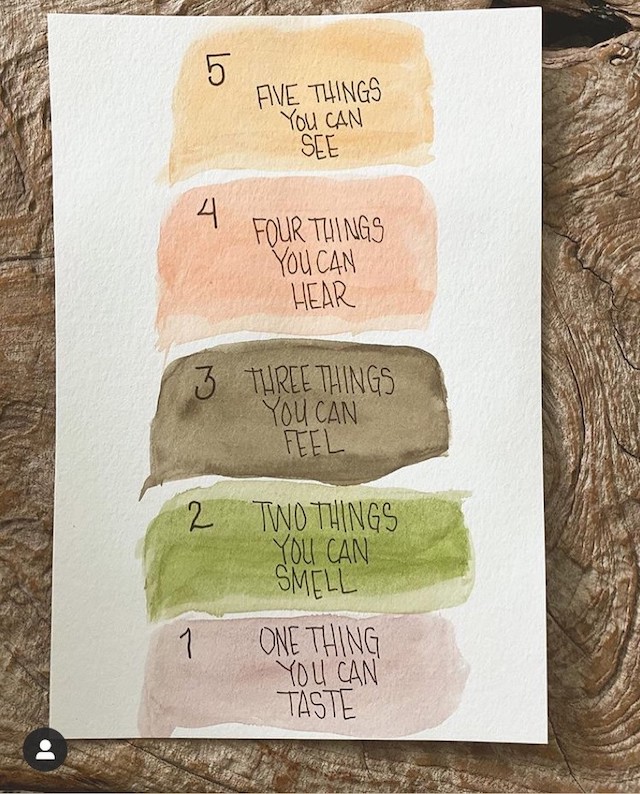 Dr. Keith Thurlow-Bishop, MA, MSc, PhD and Registered Clinical Counsellor & Expressive Arts Therapist at Covenant House Vancouver shares a mindfulness practice to support good mental health during these uncertain times.
Take a breath and bring awareness to the present moment by naming:
5 things I can see
4 things I can hear
3 things I can feel
2 things I can smell
1 thing I can taste
This practice can help anchor you in this present moment and remind you that you are okay. Dr. Keith hopes this mindfulness practice helps you during this difficult time.
Since 1997, Covenant House Vancouver has been providing love and hope to youth experiencing homelessness. They are the premiere service provider of residential and outreach services for homeless and at-risk youth ages 16 to 24 in Vancouver.
You can change the life of a young person today. You can give love and hope to someone in need. Every gift, no matter how small, goes towards providing food and shelter, counselling, and mental health support for homeless and at-risk youth in our community.
« Make a donation to Covenant House Vancouver Today »
Read more from the Covenant House Vancouver Blog:
It's National Volunteer Appreciation Week
Huge shout out to A&W for Friday Night Take Out
A visit from Vancouver Coastal Health's Rapid Response Team
New Shoes for a New Life
… and more
Follow Covenant House on Facebook, Twitter, and Instagram for more info.