We salute them every night at 7:00pm during the shift change at St Paul's (and beyond), the BC Government has finally waived hospital parking fees, and now many restaurants are offering discounts for frontline workers in Vancouver.
It's really moving to see the restaurant industry, that has been hit so hard itself, give back to its community. Here are some resources for take-out and delivery options that you can share with your friends and loved ones who are courageously fighting COVID-19 on behalf of us all.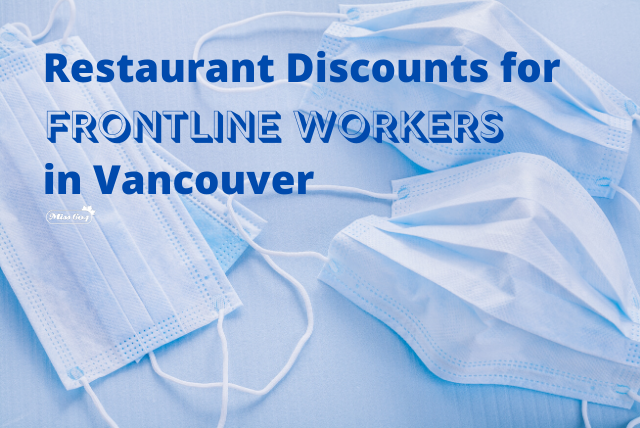 Restaurant Discounts for Frontline Workers in Vancouver
The most robust and complete resource is Breaking Bread. It launched a few weeks ago to provide an up-to-date catalogue of restaurant take-out and delivery options (including eateries that had not previously ever offered the service). They have a searchable list of discount offers here »
Other restaurants not in the Breaking Bread database include:
Restaurant: Bombay Kitchen & Bar, (604) 336-1111, Vancouver
Offer: Health-care workers can order online for delivery to their medical facility or doctor's office and will receive 50 percent off at time of payment.
Restaurant: Tractor Foods, Vancouver
Offer: Michelle Porter Vancouver Real Estate has generously donated free lunch or dinner to all frontline workers. Stop the Ash & Broadway location and choose anything on the menu (up to $15 in value) and @porteryvr will take care of your meal. Make sure to bring your ID or badge to claim.
Restaurant: Afghan Kitchen (604) 727-0070, Surrey
Offer: Offering 30% discount on pick-up orders for: Hospital staff, including doctors, nurses, residents, interns, and support staff; First responders, including paramedics, emergency medical technicians, police officers, firefighters, rescuers, and military personnel
Restaurant: Happy Singh Seva Kitchen @ Tandoori Flame (11970 88 Ave, Delta)
Offer: Any frontline workers can receive a free meal from their take-out window.
Restaurant: Fresh Slice Pizza (all locations)
Offer: Free meal (slice, pop, brownie) for all health care workers
Vancouver Persia also has a list here »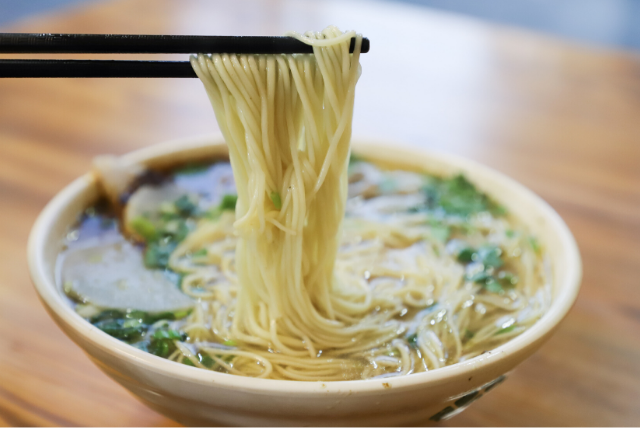 #ChopstickstoHeroes
As a continued effort to support local businesses, the Chinese Restaurant Awards have co-created the Chopsticks to Vancouver Health Care Heroes #ChopstickstoHeroes campaign, starting April 6, 2020.
30 local Asian restaurants will prepare and donate 50 dinner meals. 100 meals per day over a 15 day period will be sent to health care workers at the Vancouver General Hospital. A total of 1,500 nutritious meals with vegetarian options will meet the donation requirements and food safety standards outlined by the Vancouver General Hospital. You can contact the organizers if you'd like to sponsor some of these meals.
Bamboo Groove Restaurant
Cherry's Food House
Chow Fusion Restaurant
Dinesty Dumpling House
Emperor's Kitchen
Fortune Terrace Chinese Cuisine
Geng Shi Ji
Glorious Bao & Fried Rice
Gram Cafe and Pancakes
Hotpot Palace
Jianghu Taiwanese Pots & Wok Cuisines
Liuyishou Hotpot
Lougheed Wonton Restaurant
M Sushi
M8 Bistro and Bar
Me and Crepe
Memory Corner
Micha
New Fishport Seafood Bistro
New Mandarin Seafood Restaurant
Old Beijing Roast Duck
Peninsula (Oakridge) Seafood Restaurant
Shine Valley Lamb Soup
Sip Bowl La Mian
The Dolar Shop
The Fish Man
Tian Shi Fu Restaurant
Uno Beef Noodle
Yang Guo Fu Spicy Soup
Yuan's Hotpot
We need to support those fighting COVID-19 for us, and we need to help them do their job. Please stay home and help flatten the curve.
If you know of more participating eateries, please leave a comment below and I'll add it to the list, thank you!