BC's Provincial Health Officer Dr Bonnie Henry is known for her timely, calm, and well-balanced approach to providing daily updates on the COVID-19 pandemic. She's become a household name, she's got her own fan club, and even her stylist shoes have been turning some heads. One iconic label she wears the most is Vancouver's own John Fluevog and so Fluevog has created the Dr Bonnie Henry shoe with 100% of pre-sale proceeds going to Food Banks BC.
Fluevog Creates Dr Bonnie Henry Shoe for Food Banks BC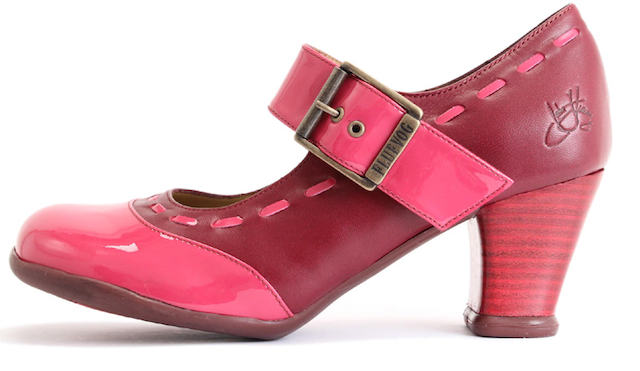 The upcoming limited editions have been designed with Dr Henry's blessing. More from Fluevog:
"A constant and outstanding source of knowledge and reassurance during the current fight against the spread of COVID-19, Dr. Henry has deservedly earned admirers for her thoughtful and genuine analysis through this time of uncertainty. One of those admirers? None other than John Fluevog himself."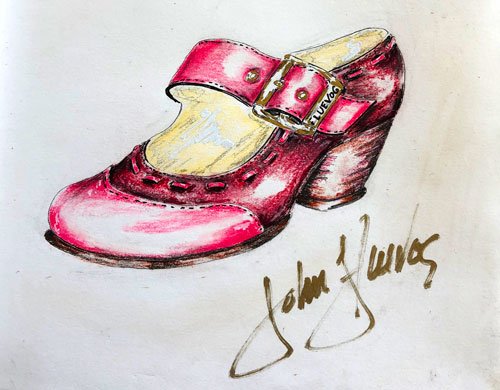 "At times like these, we're so fortunate to have someone who is calm and comforting but direct, and positive but realistic, informing and educating us day to day. We always like to find ways to help, and to highlight those who are doing good in our world. To hear about and see that our admiration for Dr. Henry was mutual was just a beautiful cherry on top of an already great idea sundae," says John.
The Dr. Henry shoe will pre-sell later this month in a Limited Edition colourway to support Food Banks BC. Part of The Operetta Family, the shoe features patent leather accents, interlacing on the uppers and some of Dr. Henry's own wise words stamped onto the footsock, reminding us all to 'be kind, be calm and be safe'.
UPDATE: April 22, 2020
Pre-Sale Information
When: Thursday, April 23, 2020 at 4:00pm Vancouver time
Where: Online
Price: CA$339 | US$299 | 269€ | AU$459
Due to the limited amount of pairs available, The Dr. Henry shoe will be limit 1 per customer. Part of the Operetta Family of shoes, The Dr. Henry fits true to size and will fit an average-width foot nicely. Consider sizing up half a size if you have longer toes or a wider foot. The style will be available in sizes 5 through 12 (including half sizes). Delivery is expected late summer 2020.