Don't worry kids (and adults with a sweet tooth), the Easter Bunny hasn't lost your address! In fact you can make specific requests for treats sent right to your front door with these delectable Vancouver Easter chocolate delivery options:
Vancouver Easter Chocolate Delivery During COVID-19 Isolation
Mon Paris Pâtisserie
Take Out & Delivery (4396 Beresford St, Burnaby)
Owner Elena Krasnova has developed an online ordering system for deliveries, as well as a pre-order by-phone service with curbside and in-store pickup options. In addition to a limited selection of breakfast pastries and special occasion cakes, the Mon Paris 2020 Easter Collection, featuring colourful chocolate eggs and adorable chocolate ducks and a do-it-yourself (DIY) Easter cookie decorating kit, is now available for takeout and delivery (free delivery on orders of $40 or more).
BETA5 Chocolates
Delivery

BETA5 marks the impending arrival of Easter with a blast of prism colours. Available now, chocolate lovers can indulge in edible rainbow art in the form of BETA5's trademark polygon silhouette in chocolate eggs, mini eggs, chocolate bunnies, and chocolate lollipops.
Chez Christophe
Take Out & Delivery (4717 Hastings St, Burnaby & 1558 Johnston Rd, White Rock)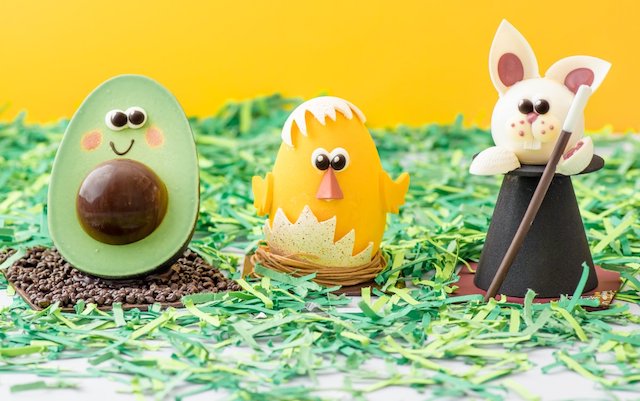 Chez Christophe offers take-away at both of their locations and free home delivery within 10km of their Burnaby Heights store on orders over $35. They have a selection of care packages and Easter bundles including. The Egg-cellent Easter Care Package ($35.95) includes a Petit Poulet Showpiece, three Mini Milk Chocolate Hens, three Easter Bunny Lollipops and a tube of Dragee (assorted flavours).
Purdy's Chocolates
Delivery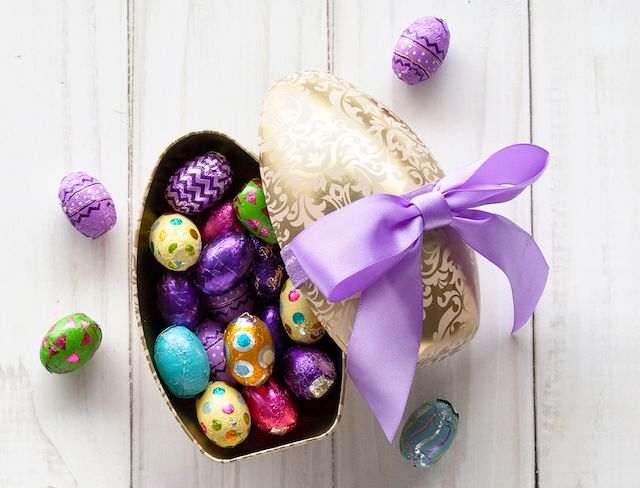 Headgehogs, White Chocolate Wooly Lambs, Peanut Butter Eggs, Truffle Eggs, Dark or Milk Chocolate Whiskers Bunnies and more! Order by April 5th to guarantee delivery by Easter.
Charlie's Chocolate Factory
Order online for curb-side pickup at both locations: 3746 Canada Way, Burnaby and #2 – 1770 McLean Avenue, Port Coquitlam.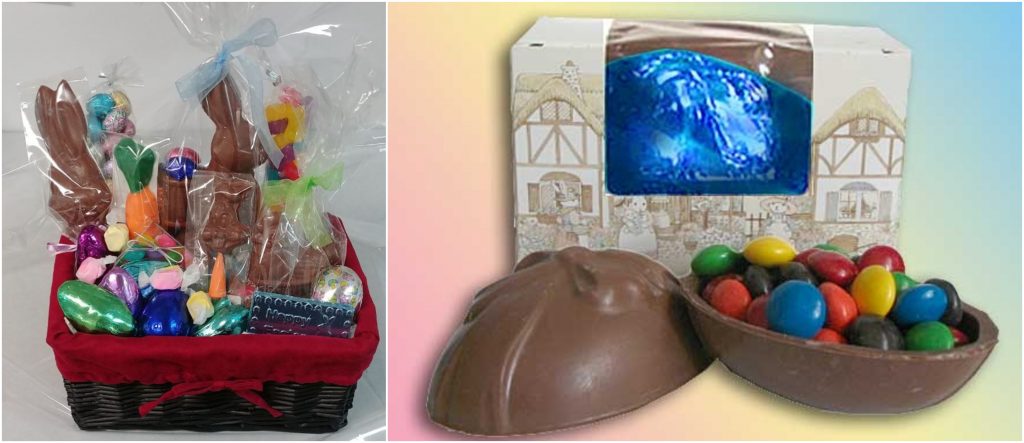 Chocolate bunny ears, chocolate carrot pops, the traditional hollow chocolate Easter bunny and more! Crispy crunch egg, flat egg candies, and jelly bean surprise.