The Greater Vancouver Food Bank is currently in great need of financial donations, shopping bags and volunteers, to ensure that they can continue to provide their essential service to those who are food insecure across our region.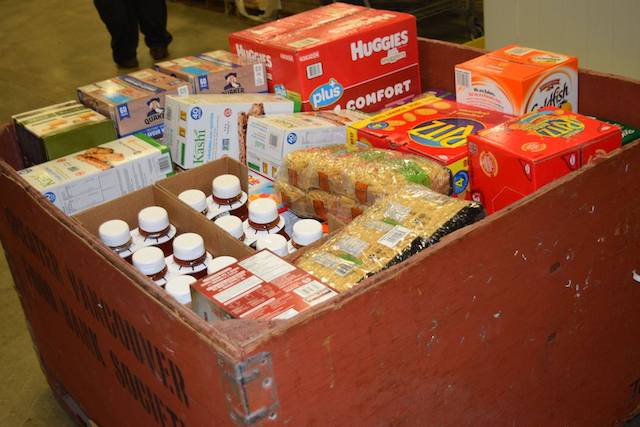 "While people across the lower mainland have spent the past days filling their pantries, it is important to keep in mind our neighbours who face food insecurity," said Cynthia Boulter, Chief Operating Officer of the Greater Vancouver Food Bank. "Food insecure people cannot afford to stockpile food, and we are here to ensure they have access to a continuous supply of it. We are unsure if our food industry donors will be able to continue providing us with critical donations we rely on, and we have to mitigate that risk."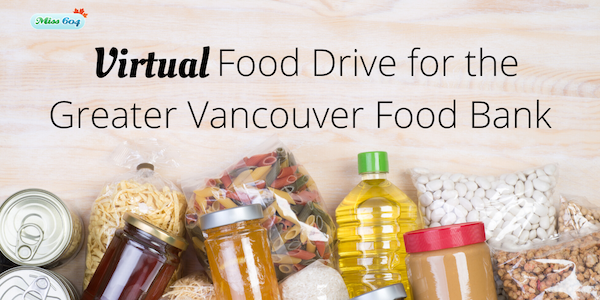 A press release this morning outlined some of the ways you can support the Greater Vancouver Food Bank during the COVID-19 outbreak.
Support the Greater Vancouver Food Bank During COVID-19
"Our top priority is to protect the health and safety of our clients, volunteers, and staff, while ensuring that we continue to provide food to all those who need it across the Greater Vancouver area," said David Long, Chief Executive Officer of the Greater Vancouver Food Bank. "We are not currently receiving any additional support from provincial or national industry bodies, and we receive no government funding. As such, we rely solely on donations from the public, businesses and granting foundations so that we can support our clients in need in Vancouver, Burnaby, New Westminster, and on the North Shore."
At this time, the Greater Vancouver Food Bank is issuing an urgent call for the following:
Financial donations – GVBF may need to purchase more food than expected in the near future and they'll need the public's help with that. They can make donated dollars go much farther than donated food, because of their buying power. Donate to the Greater Vancouver Food Bank online here »
Shopping bags – To protect everyone's health and minimize the amount of time clients spend in their community food hubs, they have shifted from a market style shopping model to pre-packed grocery bags for individuals, couples, and families. And they need more bags! Tens of thousands of them. They are asking retail businesses to donate their shopping bags of all sizes.
Volunteers – In order to ensure they get pre-packed grocery bags to their clients each week, they need more volunteers now! To all the employees of companies that have shut down operations such as Lululemon, Aritzia, Apple, Lush and Great Canadian Gaming, if you are healthy and want to help your community, they have a place for you to give back! Come join us on the front line.

To protect the health and safety of volunteers, they are limiting group size to no more than 25 people at a time, they have gloves for everyone and clear procedures around frequent hand washing, they have increased sanitization procedures, an will refuse entry to anyone who appears ill or who should be under self-isolation. For more information about volunteering, please contact Rebecca at

[email protected]

.
I have signed up for a Virtual Food Drive which you can support here. For more information follow the Greater Vancouver Food Bank on Facebook.