Enjoy Vancouver Parks but stay apart, is the headline of an email I received from the Park Board this morning. Their message urges everyone to continue to practice social distancing even in the open air.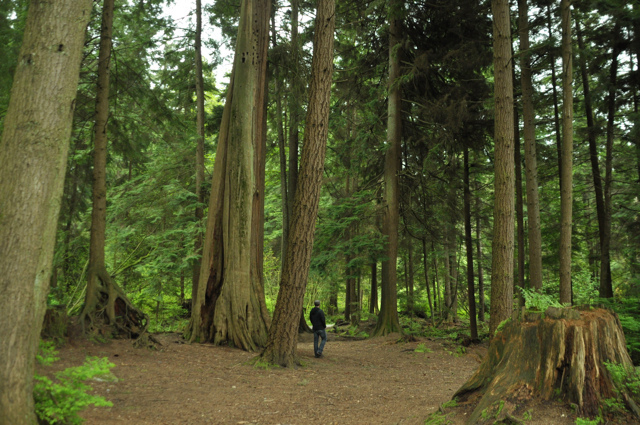 "We're not to be out playing basketball. We're not to be out sitting together in large groups at the beach watching the beautiful sunsets that we have," was the massage from Dr. Bonnie Henry, BC's Provincial Health Officer on Friday (March 22, 2020).
Since most indoor public places are closed, she does encourage going outside in order to get fresh air and aid with our mental health. However, social distancing is still to be practiced, even in the fresh air.
Social Distancing in Vancouver Parks During COVID-19 Outbreak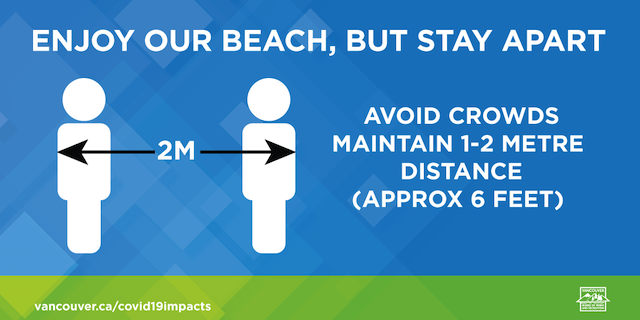 People not in self-isolation do not need to remain indoors. However, everyone needs to avoid being in close contact with people in order to prevent the spread of COVID-19. To protect yourself and others:
Keep at least 2 metres (6 feet) from others
Visit parks and beaches during less busy times
Limit the number of visits to parks and beaches to provide opportunities for others to access
Avoid gathering in groups
Limit high-touch recreational activities such as volleyball or frisbee
Wash or sanitize hands after touching communal surfaces
Stay home if you are feeling sick, especially if you are coughing or experiencing a fever
The Park Board and City of Vancouver continue to work with public health officials and multiple partners on the COVID-19 response. The situation is evolving quickly so direction from local health authorities and the City of Vancouver may change.
UPDATE from the Park Board March 22, 2020: "We are closing all public outdoor recreation facilities within parks and beaches. Volleyball, skate parks, field sports, tennis, and more are now closed." Logs are being removed from English Bay Beach and parking lots for Vancouver Parks will be closed.
Read more in my COVID-19 info series here »