When I started my company 12 years ago, one of the first (and best) resources I used was Small Business BC. They are continuing to offer support at this time, including creating a lineup of online webinars with relevant topics to help navigate the current business landscape.
Here are the Small Business BC Digital Meetups already on the calendar this month: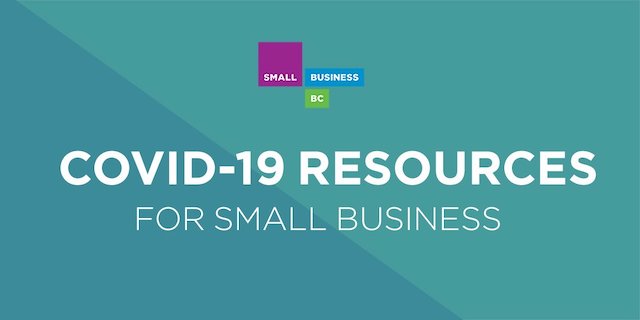 Small Business BC Digital Meetups
Additional Resources from Small Business BC
According to a survey (conducted by Small Business BC, BC Chamber, Community Futures and BCEDA) 90% of businesses are "currently being impacted by COVID-19". Of those impacted, 83% are seeing a "drop in revenue, business, or deal flow". Here are some additional resources:
The office at Waterfront Station remains closed at this time but if you do have any questions you can send a contact form inquiry and follow Small Business BC on Facebook.
Related: My Profile on Small Business BC; COVID-19 posts on Miss604