This Leap Day learn all about the Science of Superheroes during Family Night at the Space Centre. Enjoy live demonstrations, a show in the Planetarium Star Theatre, make some fun superhero crafts and take a look at the night sky through the telescope (weather permitting).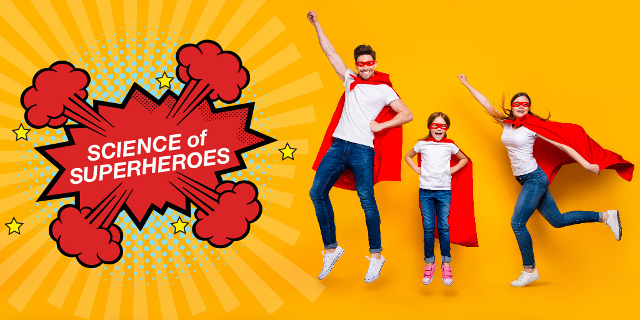 Science of Superheroes Family Night at the Space Centre
When: February 29th, 2020
Where: H.R. MacMillan Space Centre (1100 Chestnut St, Vancouver)
Tickets: Available online
Celebrate Superheroes, their superhuman powers, and the planets they come from. Has your child ever wondered about the science behind superheroes? Could gamma ray exposure give anyone super strength? Could super powers change if our heroes landed on different planets in our solar system? Is any of this really possible? Explore these questions and more with kid-friendly science during the first Family Night of the new year. Be sure to come dressed as your favourite superhero!
This event is recommended for children 7 years and older. For more information follow H.R. MacMillan Space Centre on Instagram, Facebook and Twitter.