RunGo Dash for Dogs returns in support of BC and Alberta Guide Dogs. This guided 10K, 5K or 2K run or walk takes participants through Stanley Park, starting at the Brockton Pavilion. 100% of the proceeds from this fundraiser support the organization's Guide and Service Dog programs.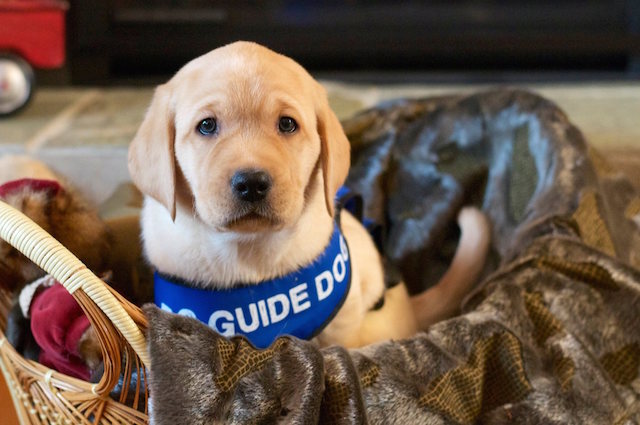 RunGo Dash for Dogs
When: Sunday February 23th, 2020
Starting Location: Brockton Pavilion (1151 Stanley Park Drive, Vancouver)
Registration: Online here »
Start Times: 10km: 9:40 am, 5km 9:50 am, 2k 10:00 am
After the run there will be a social event, with pancakes, prizes and a chance to meet puppies in training from BC & Alberta Guide Dogs. Participants can take part in a "blindfold walk", where the dogs in advanced training will guide them through an obstacle course.
Craig Slagel is the Founder of RunGo and has been supporting BC & Alberta Guide Dogs with this event for five consecutive years. In that time, Dash for Dogs has raised over $65,000 for the organization. This year, the goal is to raise $25,000.
"There are limited spots remaining in each of the participation categories," says Craig. "However, even if you can't attend the event, you can still sign up to run virtually and help us raise money no matter where you live."
Guide and Service Dogs, as well as good dogs are welcome at the event. All dogs must be on leash and under control at all times for the safety of the working dogs. This is a race for people to support dogs, but you don't need a dog to run.
For more information follow RunGo App on Twitter.