There's a long weekend coming up and what better way to take some time with loved ones than to enjoy an affordable and fun activity. I've scoured my giant event list and picked out 5 free Family Day events in Vancouver that you could consider checking out: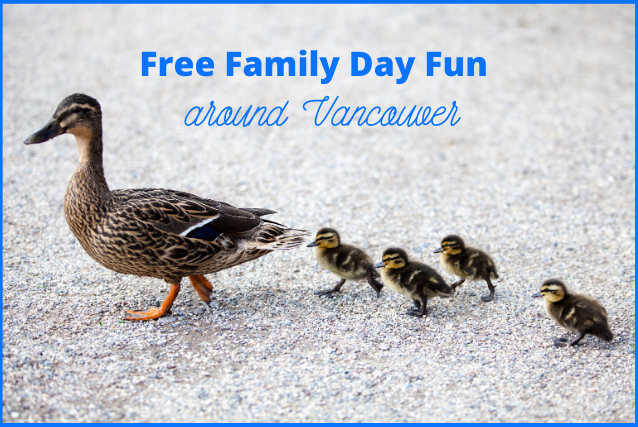 5 Free Family Day Events in Vancouver
BC Sports Hall of Fame
Where: Gate "A" at BC Place
When: Monday, February 17, 2020 from 11:00am and 3:00pm
What: 2010 Vancouver Olympic Games displays and interactive Olympic themed exhibits, crafts for kids, photo ops and more.
Museum of Vancouver
Where: 1100 Chestnut Street, Vancouver
When: Monday, February 17, 2020 from 10:00am to 5:00pm
What: Witness the power of environmental activism and art, visit the Acts of Resistance exhibition and experience the power of indigenous art and activism up close and personal. Explore the Haida Now exhibition and discover the wily ways of Wasgo the Sea Wolf and many other captivating Haida stories, including the Bear Mother. Bask in the glow of Vancouver's Neon past in Neon Vancouver Ugly Vancouver. Learn about Vancouver's past from 1900 to 1970 by visiting MOV's History Galleries. Take a selfie with one of the Official 2010 Olympic Mascots, while remembering the #powerofsport2010.
Britannia Shipyards National Historic Site
Where: 5180 Westwater Dr, Richmond
When: Saturday, February 15 to Monday, February 17, 2020 12:00pm to 5:00pm
What: Discover Richmond's storied past over Family Day at Britannia Shipyards National Historic Site. Watch net mending and then try your hand at loading net needles in the Seine Net Loft, playing mah jong in the Chinese Bunkhouse, and embroidery in the Murakami House. Participate in an exhibit scavenger hunt at the Seine Net Loft and learn how people lived and worked at Britannia Shipyards. Don't miss a visit to the Innovation Station inside the Seine Net Loft to try marine-themed children's activities.
Historic Stewart Farm
Where: 13723 Crescent Rd, Surrey
When: Monday, February 17, 2020 from 12:00pm to 3:00pm
What: A picturesque site telling the story of a Surrey family circa 1900, the family friendly site is open to visitors to experience Surrey long ago. Expect costumed staff, fresh baking and inviting grounds.
Family Day in New Westminster
Where: City of New Westminster Parks and Recreation locations along with the Anvil Centre, River Market and the Fraser River Discovery Centre
When: Monday, February 17, 2020
What: Anvil Centre's Family Fun Zone will feature Science World on the Road, Magician Peter Rooke, Nintendo games, photo booth fun, crafts and much more. The City's Parks and Recreation department will be offering a variety of activities including swimming, fitness classes, skating, arts and crafts and entertainment.
For more Family Day inspiration, view this big list of events and also the City of Coquitlam's roundup here »