Inspired by the theme of (re)creation, the Vancouver Symphony Orchestra is currently hosting the 7th annual VSO New Music Festival featuring a concert of concerti performed by the artists who commissioned them.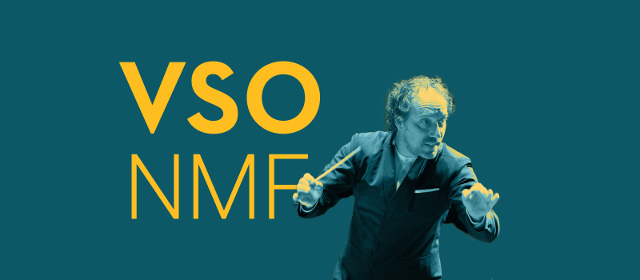 The 2020 VSO New Music Festival showcases works from critically acclaimed composers, performed by renowned artists from around the world.
VSO 7th Annual Music Festival
When: Now until January 16, 2020
Where: Various locations throughout Vancouver
Tickets: Tickets Available For Purchase Online
Tonight (January 13th) it's VSONMF03 Bizarre Bazaar. Viviane Hagner finds poetry in the new and freshness in the old in a solo violin program weaving together works from five centuries. Kari Kriikku leads the talented members of the VSO School of Music's Sinfonietta on a bravura global journey blending folk melodies with new sounds and voices.
On January 14th in VSONMF04 (re)flection, Standing Wave presents eclectic reflections on old themes: featuring Missy Mazzoli, and Jennifer Butler's (re-)imagining of Messiaen's seminal "The Blackbird". The remarkable Vancouver Youth Choir juxtapose Palestrina's Renaissance masterpiece Sicut Cervus with a setting of the same text by contemporary Estonian composer Part Uusberg. Plus – Katerina Gimon's vibrant integration of voice and movement.
With his entrancing fusion of contemporary classical, post-minimal and alternative popular musical styles, Max Richter is one of today's most successful composers for stage and screen. On January 15th, VSONMF05: Waltz with Bashir features a film screening with his innovative soundtrack to Israeli director Ari Folman's 2008 film, Waltz with Bashir, which won Richter the prestigious European Film Award for best composer and vaulted the composer into the international spotlight. Waltz with Bashir also went on to win a Golden Globe in 2009 and became the first animated film nominated for Best Foreign Language Film at the Academy Awards. A thought-provoking evening at the cutting edge of music and cinema.
On January 16th, closing night of the festival features the return of VSO Music Director Emeritus Bramwell Tovey for VSONMF06: (re)composed. With virtuoso orchestration, fanciful melodies and ambitious topics, Thomas Adès' 1995 hit opera, Powder Her Face, took the world by storm. Max Richter (re-)casts The Four Seasons for solo violin, strings and electronics. Emeritus Maestro Tovey and VSO Concertmaster Nicholas Wright present this bold and beautiful re-creation.
For more information follow Vancouver Symphony Orchestra on Twitter, Facebook and Instagram.