Do you own a business in New Westminster? You could get a big boost in this year's Level-Up My Brand contest by winning up to $18,000 of value-in-kind of marketing, branding services and prizes.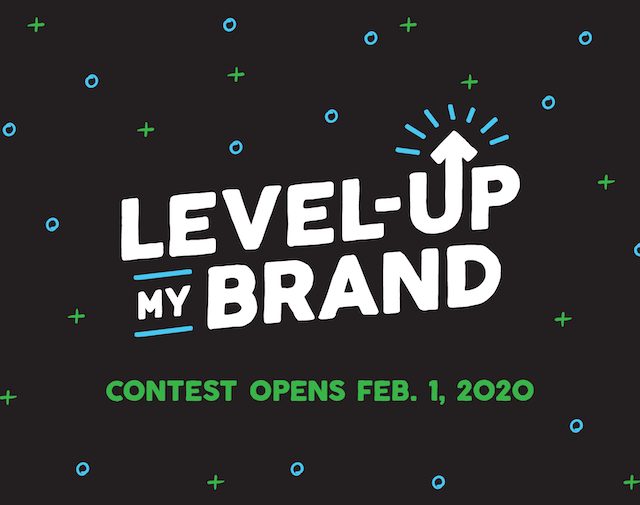 New Westminster has a special place in my heart, having spent every Sunday in Sapperton in my formative years. It's been incredible to see the city grow and evolve over the last few decades. Initiatives like this are a big help!
Level-Up My Brand in New Westminster
Included in the list of prizes is a personal lunch with Jonathon Cote, Mayor of New Westminster; branding sessions; web design; vehicle wraps; personalized promotional items; signage; financial advice and videography services.
Free to enter, New Westminster based businesses of all sizes are encouraged to enter online by February 29, 2020. Winners will be announced on April 1, 2020 at a gala event at 100 Braid Street, where 10 entrants will compete in a trade show for the final prize.
First-year Level-Up My Brand winner saw Stefania Butkovic of Mindful Mutts winning a $12,000 prize over the 30 entries received. "Winning Level-Up My Brand helped bring me more clients than I could even handle!" says Stefania Butkovic, Mindful Mutts. "And that's a good thing! Winning this prize landed me first media attention with the local newspaper. Plus, signage I could never afford and professional services I can't even believe I lived without."
2020 Level-Up My Brand Prizes Include over $18,000 in value-in-kind prizes and services only (no cash):
Lunch with the Mayor of New Westminster, Jonathan Cote (priceless)
Branding audit from Webb Creative ($1,000 value)
Vehicle wrap/vinyl signage by Canawrap ($500 value)
Storybrand Script Consultation by Jon Glen Branding & Marketing Consultant ($2,000 value)
Promotional product (swag) package from Patterson Brands ($2,500 value)
Print/Digital Advertising from New West Record ($2,500 value)
Purpose discovery, design philosophy and brand voice consultation from WestCoast Brand Management ($2,000 value)
Video production from Crow Motel ($2,000 value)
Website audit and planning from Hutzalak Consulting ($1,000 value)
Accounting consultation with Seymour Gardner Accounting ($500 value)
Print and packaging services from Glenmore Printing ($750 value)
New Westminster Chamber of Commerce membership for any size business plus unlimited access to all events for one person (approximate $2,000 value)
Office party package from Amaranthus and Steel & Oak ($750 value)
Level-Up My Brand was created by Rich Patterson, Patterson Brands and Katherine and Matt Webb of Webb Creative in 2018 to help support the local New Westminster business community. Follow the Level-Up campaign on Twitter, Facebook and Instagram for more info.