Education and Career Fairs ("ECF") invites you to their 23rd annual series of events across BC that can kick start your career this fall. The final event in our region is in Vancouver!
Whether you are looking to learn more about an industry, explore your options in career-specific education, or if you're ready to look for employment, free Education and Career Fairs will be ready to help you take that next step in your career.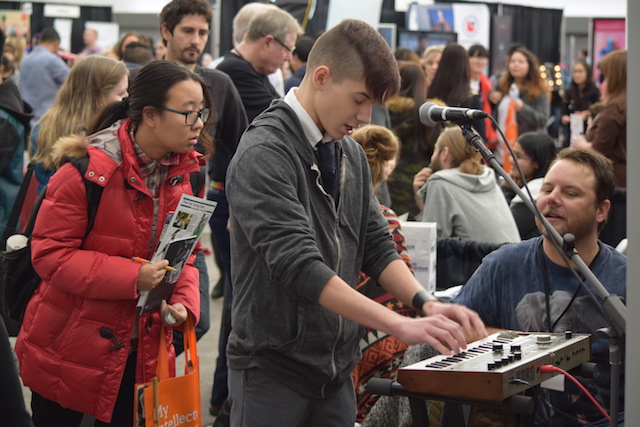 Education and Career Fairs Vancouver
When: Friday, December 6, 2019 9:00am to 2:00pm
Where: Vancouver Convention Centre East, Exhibit Hall A
Registration: RSVP for free here »
Vancouver Learning Lounge Programs
9:30am to 9:45am: Career Planning Before Higher Education
10:00am to 10:15am: Funding Your Education
10:30am to 10:45am: Canada's Official Languages FTW
11:00am to 11:15am: The Amazing Careers in Your Backyard That You've Never Heard of
11:30am to 12:00pm: 21st Century Post-Secondary Planning with EducationPlannerBC // Find Your Path Through BC's Post-Secondary Transfer System with BCTransferGuide
12:15pm to 12:30pm: Passion vs Paycheck
12:45pm to 1:00pm: Engineering: What to Know and How to Get Started
1:15pm to 1:30pm: Career Connections: Careers in Insurance… It's More Than You Think!
About Education and Career Fairs
Over the past 22 years, ECF has travelled throughout the province with fairs in Lower Mainland, Okanagan, Vancouver Island, and into Alberta. Collaborating with school districts, employment centres, and local WorkBC centre's each year ECF sees over 10,000 attendees across all fairs. This year, there will also be Education and Career Fairs in Nanaimo (November 28, 2019), Abbotsford (December 2, 2019), and Surrey (December 4, 2019).
Follow Education and Career Fairs on Facebook and Twitter for more information. Miss604 is a proud Media Partner of the Education & Career Fairs.