"It's a major award!" is just one of the many, many quotes from A Christmas Story that John and I use year-round. We have a leg lamp ornament on our tree, we've seen the live musical, and we have the Monopoly Board Game version. When I got a press release about Scut Farkus himself coming to North Vancouver this Christmas, you didn't have to twist my arm or make me say uncle to cover this news.
A Christmas Story Bully Doing Good in North Van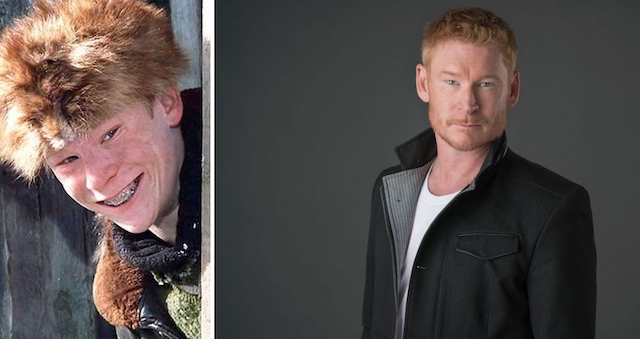 Where: Goodlad Clothing (221 West Esplanade, North Van)
When: Saturday, December 21, 2019 from 10:00am to 4:00pm
North Vancouver's Goodlad Clothing is pleased to announce that Zack Ward who plays Scut Farkus 'the bully' in A Christmas Story will be in store supporting his good friend Shane Meier on Saturday, December 21st as 'barista for a day'. Shane, whose role as Clint Eastwood's son in Unforgiven has known Zack since he played his younger brother 25 years ago in Harvest of the Heart. Zack has over 125 acting credits and counting.
"In the process, Shane became like a younger brother to me. We have been lifelong friends ever since," says Zack. "I've used my infamy as Scut as a lighting rod to raise money and awareness for bully prevention programs around the country. Scut Farkus has become the Darth Vader of Christmas, a character the fans love to hate. This year I'm coming to Goodlad to support my 'little brother' by raising money and toys with a Toy Drive to support the North Shore Neighbourhood House."
Goodlad is an independently owned barbershop, coffee bar, and men's clothing store. Zack and Shane invite everyone to meet Zack and bring a toy or cash donation for the North Shore Neighbourhood House, get an autograph and shop for dad's Christmas gift. 
The North Shore Neighbourhood House is a not-for-profit registered charity serving the North Shore since 1939. They believe working together to meet the grassroots needs of all their neighbours, is essential to building a safe, healthy & strong community.