The Chutzpah Festival is happening now Vancouver, with performances in various venues until November 24th. Coming up this week is Stan Zimmerman's The Diary of Anne Frank LatinX.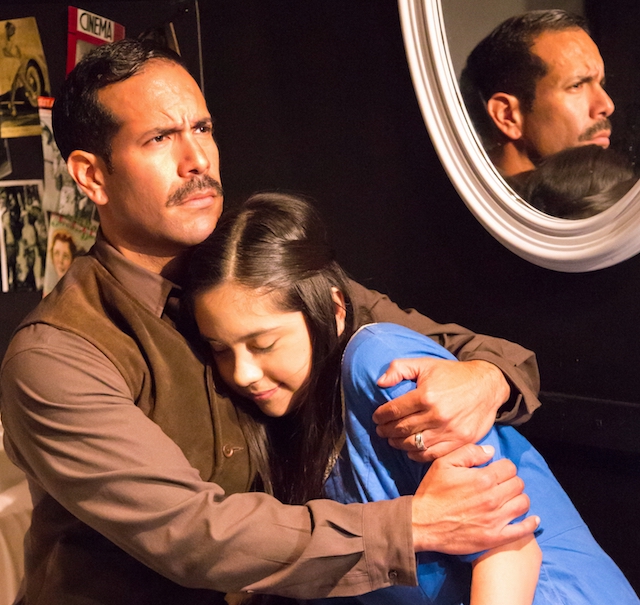 The Diary of Anne Frank LatinX
Where: Norman Rothstein Theatre (950 W 41st Ave, Vancouver)
When: November 6-9, 2019 at 8:00pm
Tickets: Available online now »
Everyone knows the story of Anne Frank, the Jewish teenager hidden away, while Nazis hunt down Jews during World War II. One American Jewish director, Stan Zimmerman, is adding a modern-day twist to the story.
"Zimmerman's production looks at the familiar story with fresh eyes, and is both moving and thought-provoking."
~ Kathy Flynn, Discover Hollywood
Director Stan Zimmerman says: "When I learned there are over a dozen Safe Houses in the LA area hiding LatinX families from ICE [Immigration and Customs Enforcement], it got me wondering — How do these families survive with so little money and needing to remain in the shadows? How do they not lose hope? What are their lives like on a day-to-day basis? What are the parallels to Anne's story? And that got me thinking – What if I cast LatinX actors and start with the actors as themselves reading the script of the Diary of Anne Frank out loud, hearing Anne's profound words and then actually step into the shoes of the people in her diary and play the characters in the play."
Cast: Aris Alvarado ("Gilmore Girls"), Keith Coogan ("Adventures in Babysitting"), Tasha Dixon (Miss Arizona USA), David Gurrola ("Insecure"), Heather Olt ("The Middle"), Raquenel ("My Life is a Telenovela"), Robert C. Raicch ("Are We There Yet?"), Raymond Abel Tomas, Emiliano Torres ("Shooter"), Nikki Mejia ("Big Dogs") and Genesis Ochoa as Anne Frank.
Tickets available now starting at $24.
Chutzpah! The Lisa Nemetz International Jewish Performing Arts Festival is the Lower Mainland's music, dance, comedy and theatre festival presenting international, national, and local artists. The Chutzpah! Festival delivers audiences work that is forward-looking, multi-layered, and entertaining. The 2019 Festival, running from October 24 to November 24, welcomes performers from cultural hubs such as Canada, United Kingdom, Israel, Italy, Germany, and the US. Follow the festival on Facebook and Twitter for more info.