Holidays are a time to spend with loved ones and what better way than to see a show? Check out this list of shows on stage in Vancouver this Christmas:
On Stage in Vancouver This Christmas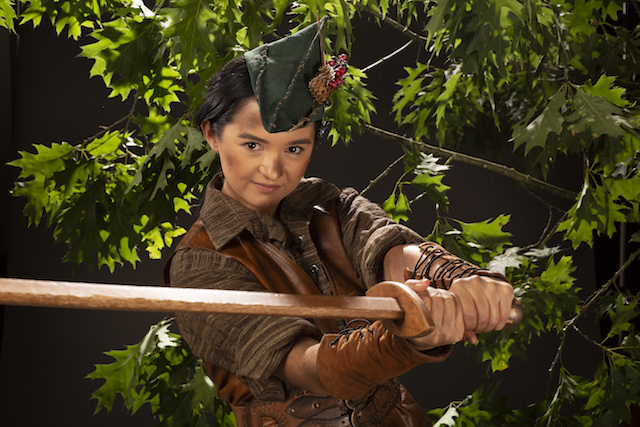 Carousel Theatre for Young People
Peter Pan
Date: November 20th, 2019 to January 5th, 2020
Location: The Waterfront Theatre (1412 Cartwright Street, Vancouver)
Details: Pirates. Lost Boys. A ticking crocodile. And a child who never wants to grow up. With live folk music, this imaginative adaptation of J.M. Barrie's classic story – Peter Pan – is a rollicking good time- with no wires, a pinch of magic, and bursting with playful exuberance.
Pacific Theatre
A Christmas Carol
Date: November 29th, 2019 to December 21st, 2019
Location: Pacific Theatre (1440 W 12th Ave, Vancouver)
Details: It's Christmas Eve and Ebenezer Scrooge is drifting off to sleep… but he cannot imagine what the night has in store for him. Told with humour and Dickens' own transcendent prose, Ron Reed embodies Scrooge and forty-three other characters in the greatest Christmas story ever written, A Christmas Carol. Can a life ill-spent be redeemed?
Gateway Theatre
Joseph and the Amazing Technicolor Dreamcoat
Date: December 12th to 31st, 2019
Location: Gateway Theatre Main Stage (6500 Gilbert Rd, Richmond)
Details: Celebrating its 50th anniversary in 2019, Joseph and the Amazing Technicolor Dreamcoat is one of the most well-loved musicals of all time. A joyous reimagining of the biblical story of Joseph, Jacob, and the coat of many colours, this heartwarming hit will have your whole family humming along.
Anvil Centre
It's a Wonderful Life
Date: December 19th, 2019 to January 5th, 2020
Location: Anvil Centre (777 Columbia St, New Westminster)
Details: What would It's a Wonderful Life have been like if Frank Capra had collaborated with the famed musical division of MGM? This heavenly musical adaptation brings you Capra's beloved holiday story as a glorious new, classic musical! Wonderful Life reminds us, through story and song, just how wonderful life really is – and that, as Clarence tells George, "No man is a failure who has friends."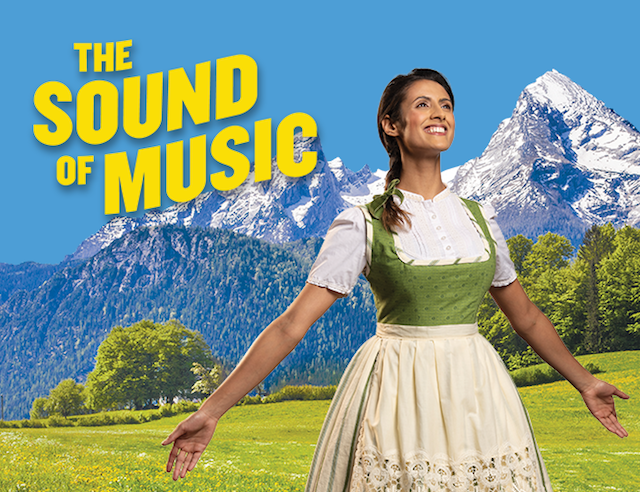 Arts Club Theatre Company
The Sound of Music
Dates: November 7th, 2019 to January 5th, 2020
Location: Stanley Industrial Alliance Stage (2750 Granville St, Vancouver)
Details: The hills are alive! One of the most powerful and romantic musicals of all time, The Sound of Music brims with beloved tunes such as "My Favorite Things," "Do-Re-Mi," "Climb Ev'ry Mountain," and "Edelweiss." Journey along with the spirited Maria, who takes a governess position with the von Trapp family, falling first for the children and then the widower Captain von Trapp himself, all against the stirring backdrop of pre-WWII Austria.
It's a Wonderful Christmas-ish Holiday Miracle
Date: November 21st, 2019 to December 22st, 2019
Location: Goldcorp Stage at the BMO Theatre Centre (203 – 162 West 1st Ave, Vancouver)
Details: The holidays are all about loved ones. But what happens when your parents get divorced, your kid brother is best friends with a stick bug named Ralphie, and your grandma's ghost starts appearing with advice—and her iPhone? OMG! It's a Wonderful Life meets Modern Family in this new Canadian comedy, It's a Wonderful Christmas-ish Holiday Miracle, about a family during a complicated season.
Miss Bennet: Christmas at Pemberly
Date: December 5th, 2019 to January 4th, 2020
Location: Art Clubs Granville Island Stage (1585 Johnston St, Vancouver)
Details: A holiday confection filled with classic Jane Austen charm, Miss Bennet is a modern sequel about the bookish middle child of the Bennets. While Mary starts to dream of a new life beyond her boisterous family, an unexpected visitor at the Darcy household could spell romance. You'll revel in this sparkling comic play that's full of seasonal felicity.
Massey Theatre
O Christmas Tea: A British Comedy
Date: December 14th, 2019
Location: Massey Theatre (735 8th Ave, New Westminster)
Details: When catastrophe strikes at James and Jamesy's Christmas tea party, flooding the world with tea, the friends leap into action, finding innovative and hilarious solutions to keep them afloat. Redefining immersive theatre, these masters of physical comedy—with over 20 comedy awards to their name—sweep the audience out to sea in a jolly aquatic escapade brimming with whimsy, action, and ingenuity in a celebration of friendship at Christmas in O Christmas Tea.
Vancouver Welsh Men's Choir
Date: December 1st, 2019
Location: Massey Theatre (735 8th Ave, New Westminster)
Details: The acclaimed Vancouver Welsh Men's Choir and the magical Winter Harp ensemble come together for a special performance of Christmas music from medieval to modern. This collaboration of musical friends is a Lower Mainland tradition. Don't miss it!
Dance into Christmas
Date: December 6th, 2019
Location: Massey Theatre (735 8th Ave, New Westminster)
Details: Dance into Christmas will be the 20th annual collaboration between the New Westminster Symphony Orchestra and the Richmond Academy of Dance to celebrate the festive season with a selection of songs, dances, music and even story-telling.
The Cultch
Holiday at the Elbow Room Cafe
Date: December 10th to 29th, 2019
Location: The Cultch (1895 Venables St, Vancouver)
Details: Everybody's favourite characters from Elbow Room Café: The Musical are back for a holiday extravaganza at The Cultch. When café owners, Patrice and Bryan, and a group of Christmas misfits are snowed in at the iconic café on Christmas Eve, all bets are off. Will Patrice make it to the Christmas Eve Spectacular, will Bryan finally reach his boiling point, will Tabby find something to satisfy her hunger, and will they ever find a way out? Featuring songs from the original musical, by Dave Deveau and Anton Lipovetsky, as well as seasonal favourites, this brand new holiday treat will have audiences singing and dancing all December long.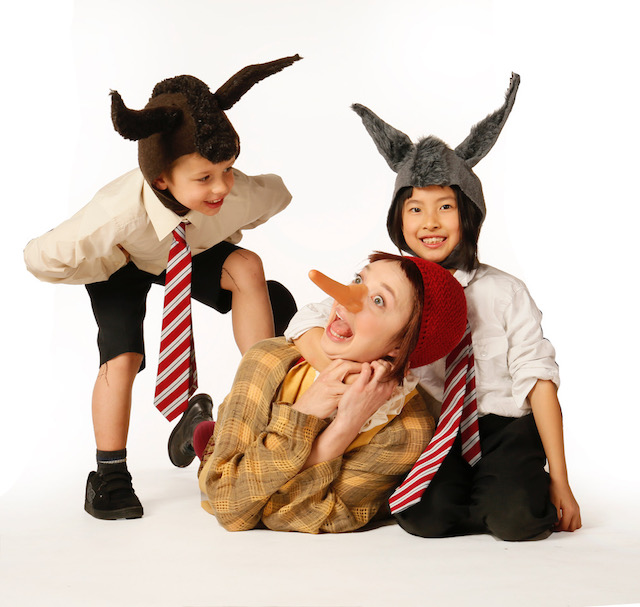 East Van Panto: Pinocchio
Date: November 20th, 2019 to January 5th, 2020
Location: York Theatre (639 Commercial Dr, Vancouver)
Details: When a lonely old ice-cream seller named Gelato is given a puppet by the mysterious Beckwoman of Commercial Drive, his dreams of having a child suddenly come true. Join a locally famous cricket, an angry orca, and a dastardly fox as poor Pinocchio does his best to tell everyone the truth and become a real boy. Will there be a Cappuccino War between the Abruzzos and the Calabrias? And why are all those kids ditching class to go to Hastings Racecourse? Don't worry, Pinocchio—just follow your nose! East Van Panto returns for a seventh year.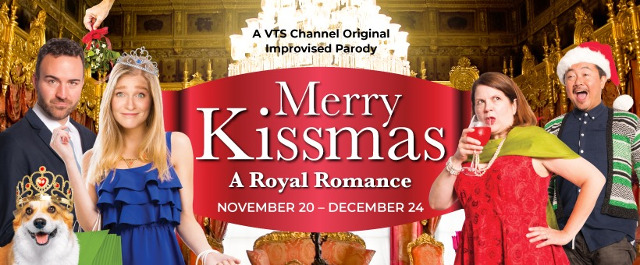 Vancouver TheatreSports
Merry Kissmas: A Royal Romance
Date: November 20th to December 24th, 2019
Location: The Improv Centre (1502 Duranleau St, Vancouver)
Details: VTS' holiday special, Merry Kissmas, parodies all the inane clichés and tropes you'd expect to see in any popular holiday TV special or film. Boy (or girl) meets girl (or boy), they fall in love, they have an argument or someone comes between them, they patch things up and the story ends with their nuptials. In this instance, the fairy-tale romance is made even more unbelievable by building the plot around an impending Royal Wedding in a heretofore unknown small country – Improvanzia.
Metro Theatre
Alice In Wonderland
Date: December 12, 2019 to January 4, 2020
Location: Metro Theatre (1370 S.W. Marine Drive, Vancouver)
Details: Metro's Pantomime Season returns for its 35th consecutive run. Bring the whole family and join the fun, laughter and merriment with all your favourite characters.
Centennial Theatre
A Traditional Christmas with the Vancouver Symphony Orchestra
Date: December 13th, 2019
Location: Centennial Theatre (2300 Lonsdale Ave, North Vancouver)
Details: The VSO Holiday tradition returns with singing, storytelling, and plenty of holiday cheer. Join host Christopher Gaze and a multitude of special guests for this festive favourite.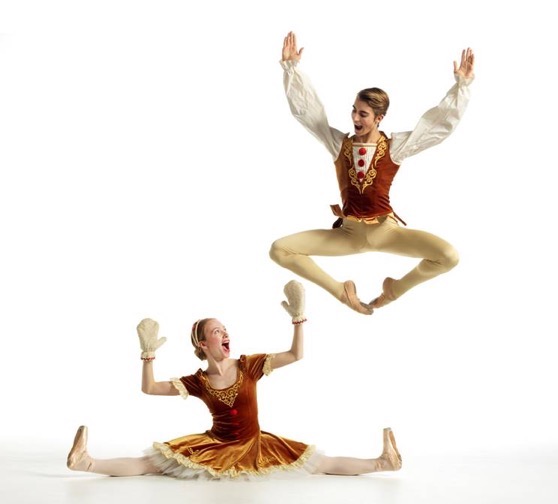 Arts Umbrella
Mixed Nuts
Date: December 13th to 15th, 2019
Location: Vancouver Playhouse (600 Hamilton Street, Vancouver)
Details: Arts Umbrella's Mixed Nuts is a beloved holiday tradition. A unique interpretation of The Nutcracker, the show is updated each year with works by local choreographers, new sets, costumes and a musical. Arts Umbrella dancers, Vancouver-based choreographers and emerging dance artists all combine their talents for one of the most entertaining shows of the holiday season.
You'll laugh, maybe you'll cry, but you'll definitely have some new memories to cherish. Follow more arts listings year-round on Miss604.com.