by

Disclosure: Sponsored Post

— Sponsored by VisitCoquitlam.ca Please review the Policy & Disclosure section for further information.
Spirits are riding high in Coquitlam – get in there and join in the fun! Santa arrives at Coquitlam Centre, shops are adding their festive decorations, and Lafarge Lake will soon be sparkling with one of Metro Vancouver's largest free outdoor lights displays.
Get a jump on your shopping list with our top tips of places to find those one-of-a-kind gifts. And get into the festive spirit with activities and events for the whole family.
Gift Ideas and Festive Fun in Coquitlam This Month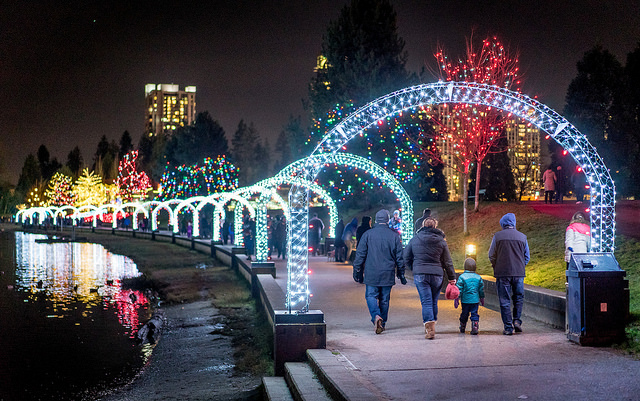 Unique Gift Ideas
If you're in search of a unique present for that certain someone, how about a hand-crafted item? Here are three places to start.
Place des Arts Christmas Boutique: You'll find finely crafted ornaments and decorations as well as artful gifts made by local artisans. The boutique takes over the artisan shop from Tuesday, November 12, with a festive opening reception on Friday, November 15, 2019 from 7:00pm to 9:00pm.
Coquitlam Christmas Craft Fair: Mark your calendars! This annual event features more than 100 artisans at the Poirier Forum for an entire weekend December 6-8, 2019.
Christmas Farmers Market: Also coming up next month (December 14, 2019) is this special one-day event featuring local merchants, carollers, kids' activities and crafts at Poirier Sport & Leisure Complex.
Beat the Christmas Rush
It's the most wonderful time of the year, right? So, if you want to hit up that shopping list and avoid the pre-December 25th rush, here are a few places where you can spread out a little.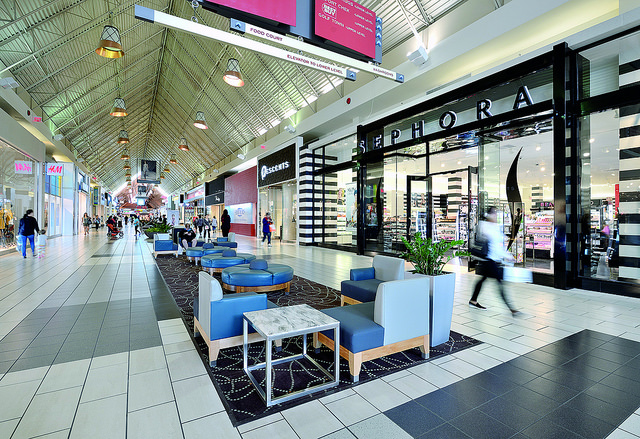 Coquitlam Centre: Santa arrives Wednesday, November 20th! This mall has more than 900,000 square feet to explore, with nearly 200 stores, so you'll definitely find what you're looking for. There is onsite parking but to make your visit even more painless, why not take SkyTrain? The mall is at Lincoln SkyTrain station. 
Henderson Place Mall: Step inside this multicultural mall for an eclectic variety of shops as well as mouth-watering restaurants anchored by the impressive Grand Palace Restaurant. The food court is a highlight, offering many international dishes. It's at 1163 Pinetree Way, across the street from the Lincoln SkyTrain station.
United Boulevard: This street (and the surrounding area) is the place to head for any type of home furnishings, whether it's furniture, lighting, appliances or renovation supplies.
Austin Heights: If you just want to chill and check out some neighbourhood shops, Austin Heights provides the perfect backdrop for a shopping excursion. You'll find some great bakeries, delis and cafés, as well as independent retailers such as Reflections Book Store and Sea-Run Fly & Tackle. 
Local Shopping Plazas: Pick a neighbourhood you may not have visited before and peruse the local shops in search of unique finds. You'll likely stumble into a cool coffee shop or hidden restaurants that only the locals know about. Happy hunting!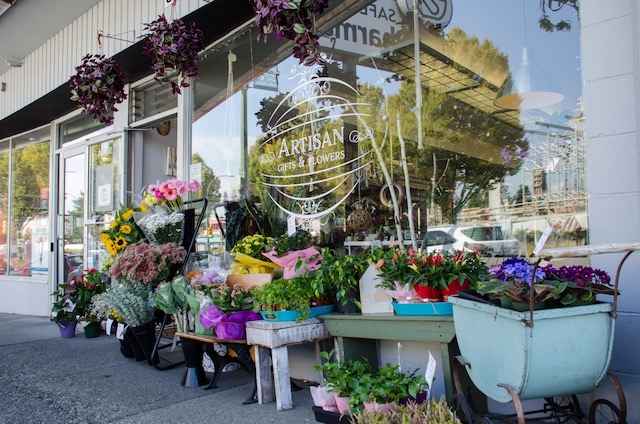 For even more shopping ideas, go to visitcoquitlam.ca/shopping.
Festive Events
Lights at Lafarge: One of the highlights of the season, Lights at Lafarge kicks off on Saturday, November 30th from 6:00pm to 8:00pm. Hop off the SkyTrain at Lafarge Lake-Douglas station and walk the 1.2 km trail around Lafarge Lake to take in the hundreds of thousands of lights and creative displays throughout Town Centre Park.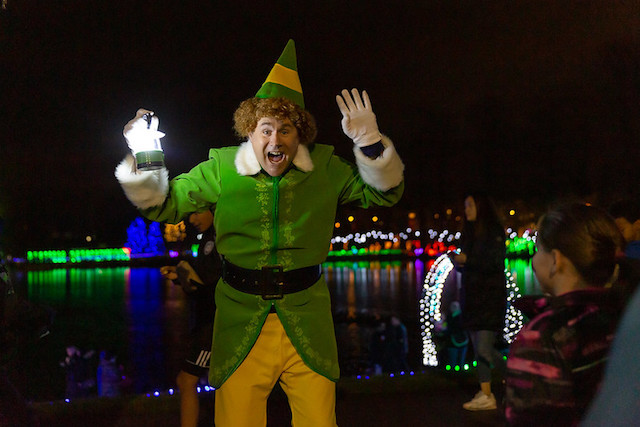 Lights at Lafarge is one of the largest outdoor lights display in Metro Vancouver – and it's free to view! The lights switch on each night from dusk until 11:00pm and it continues until the end of January. You'll find lots of food and drink options in the area if you take a walk down Pinetree and along the foodie haven of Glen Drive. 
Dufflebag Theatre: A Christmas Carol: Bring the family to Evergreen Cultural Centre for this exuberant version of the Charles Dickens yuletide classic about Ebenezer Scrooge and his magical journey through past, present and future. November 28th at 7:00pm (ticketed).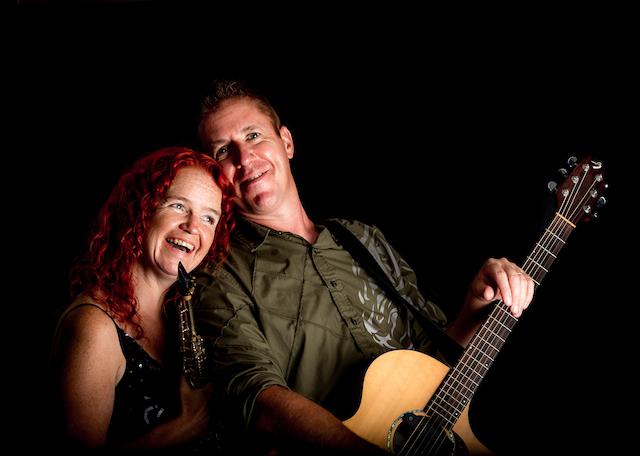 Get Your Tickets! 
Coquitlam Express: Drop in for a high-energy hockey game as the home team, the Coquitlam Express, take on visiting BCHL teams all month at Poirier Sport & Leisure Complex. It's an affordable night out and fun for the whole family. 
Red-Dirt Skinners: Described by Roots Music Canada as "The Pink Floyd of Folk Music," don't miss this performance by the multi-award-winning Rob and Sarah Skinner at Evergreen Cultural Centre. November 8th at 8:00pm (ticketed). 
Person of Interest: A hilarious comedy-drama at Evergreen Cultural Centre about living next to "challenging" neighbours. November 12-16 at 8:00pm (ticketed).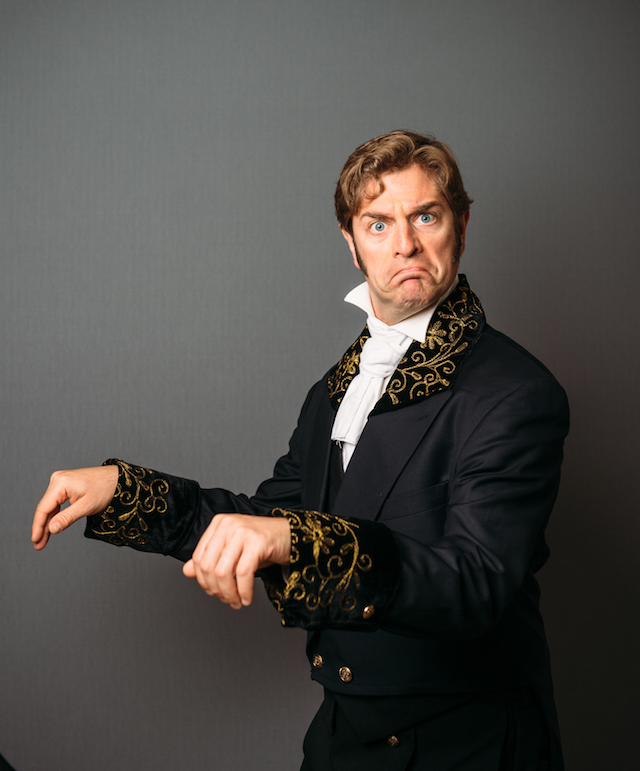 Charles Ross: One Man Pride & Prejudice: For fans of Jane Austen, don't miss this one-man performance at Evergreen Cultural Centre of one of the greatest romantic comedies of all time. November 21st at 8:00pm (ticketed). 
Air Supply: Don't miss the legendary soft rock duo's performance of their iconic hits at the Hard Rock Casino Vancouver in Coquitlam. November 22nd at 8:00pm (ticketed).
Supertramp's Roger Hodgson: Calling all Supertramp fans! Listen to the songs you've loved for years performed by this highly acclaimed singer, songwriter and musician at the Hard Rock Casino Vancouver in Coquitlam. November 29th at 8:00pm (ticketed). 
Beethoven Trio: As the world marks the 250th Anniversary of Ludwig van Beethoven's birth over the coming year, enjoy this international trio of virtuoso musicians performing a repertoire of the master's works at Evergreen Cultural Centre. November 29th at 8:00pm (ticketed) 
For even more events and shopping ideas, follow Visit Coquitlam on Facebook, Instagram, Twitter and go to VisitCoquitlam.ca »