The excitement of one of the region's most popular summertime shopping and dining series back for one night only with Fridays on Front the Holiday Edition. Enjoy a free nighttime holiday market in the heart of historic Downtown New West.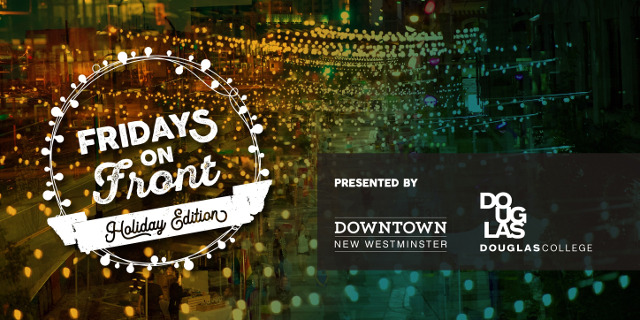 Fridays on Front the Holiday Edition
When: Friday, December 13, 2019 from 5:00pm to 9:00pm
Where: Under the parkade on Front Street
Tickets: Free!
Fan favourite food trucks will be serving up delicious street eats; Mo Bacon, Frying Pan, Boca'o, Cannoli King, Bread and Cheese, Mr. Arancino and more. Sip on mulled wine by Pacific Breeze Winery and award winning local beer by Steel & Oak as you browse through the New West Craft holiday artisan market.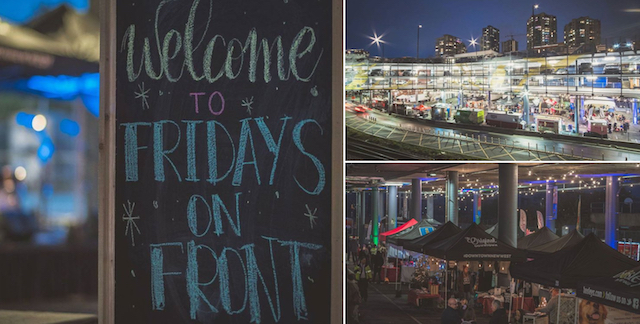 The fun family friendly activities will be provided by New Westminster Family Place with support from Warner Bros. It wouldn't be a winter market without music; The Arts Council of New Westminster will be spreading some serious cheer with your favourite holiday jingles. This event will bring our community together for a truly magical experience.
For more information, visit follow the Downtown New West on Facebook, Twitter and Instagram.
Originally formed in 1989, the Downtown New West BIA represents the interests of over 400 businesses and property owners located from the Fraser River waterfront up to Royal Avenue, and from the Pattullo Bridge to 10th Street. With lots of new and exciting additions such as Westminster Pier Park, River Market, and Anvil Centre, Downtown New West is now a vibrant and trendy area with the some of the hottest and most unique shops and restaurants calling our streets home.